Russia must be considered a second-rate country and excluded from the commissions and councils of all international organizations, believes Bloomberg political observer Ilan Leick.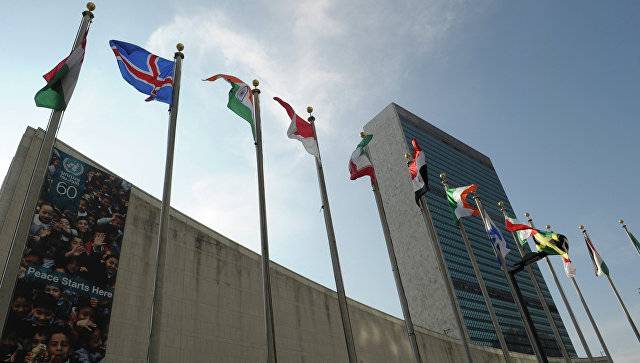 Russia "like a termite" undermines and discredits large and small international organizations, the author believes.
This can be observed in the UN Security Council, where the Russian veto defended the Syrian dictator from responsibility for the use of chemical weapons. This can be seen in Interpol, through which Russia is trying to arrest oppositionists,
quotes Leka
RIA News
.
The observer cited the example of the work of the UN Commission on Combating Lawlessness in Guatemala, which recommended that the local court consider the case of 3 family members Bitkov they were detained in that country in 2015 year for using fake documents.
"In Russia, the ex-owner of the North-West Timber Company Igor Bitkov was accused in absentia of the deliberate bankruptcy of the Neman Pulp and Paper Mill. The Bitkovs were sentenced in Guatemala to long prison terms, "explains the publication.
According to the author, the commission's actions are a manifestation of the "vendetta of Russian oligarchs", which "remains unanswered by the world community".
He believes that the West should "drive Russia out of commissions, working groups and committees related to ensuring compliance with international law."
When this is not done, you need to monitor the influence of Russia and its participation in organizations like the Commission on the fight against lawlessness in Guatemala much more closely than in other countries. In short, Russia should be treated as a member of the international second-class community,
concludes Lake.
Earlier, UN Secretary General António Guterres recognized the structural problems of the Security Council and announced the return of the Cold War. According to him, some countries are abusing the veto. Guterres stressed that complete reform is impossible without making changes to the work of the Security Council. The Secretary General also acknowledged the inability of the UN to resolve the Syrian conflict.
In turn, the head of the Duma Foreign Affairs Committee, Leonid Slutsky, noted that "the United States is trying to push through UN reform" in order to reduce the dominant role of this organization. However, Moscow strongly opposes this.