In the Armed Forces of the Russian Federation will go fully Russian version of the unmanned aerial vehicle (UAV) "Outpost". As told to the Ministry of Defense, already in 2019, the troops will begin to receive fully assembled drones from Russian components and on the basis of domestic technical solutions.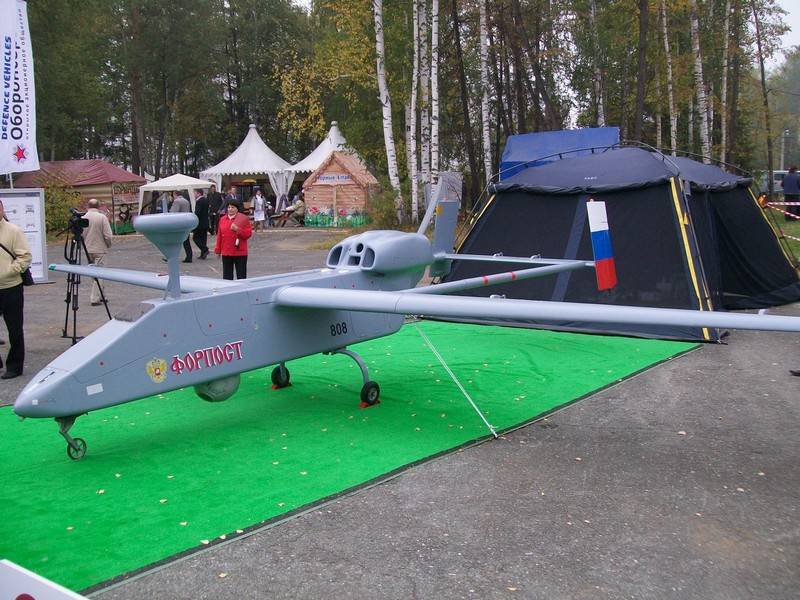 The basis for the Outpost was the Israeli Searcher 2 UAV. The decision to start his licensed release at the plant in Yekaterinburg was made under the Minister of Defense Anatoly Serdyukov. Initially, drones were assembled from kits shipped from Israel. Since 2012, specialists of OJSC RTI Systems have been involved in the localization of drone production and the gradual introduction of Russian components.
"Outpost" is designed to solve reconnaissance tasks, as well as to adjust artillery fire. The size and capacity of this UAV can carry powerful optical-electronic equipment, as well as a solid supply of fuel. The presence of conventional and infrared cameras makes it possible to observe at any time of the day. The UAV is equipped with an economical piston engine that allows you to stay in the air for up to 17 hours. The range of the drone is about 250 km.
At present, the Outposts remain the largest modern UAV used in the Russian Armed Forces, but with the beginning of deliveries to the troops of a smaller Corsair system and a larger Orion dimension, the need for Outposts will become less significant, Izvestia reports.