US media: F-35 is of Russian origin
American Information Portal
Task and purpose
came out with a noteworthy material on the X-NUMX fighter of the F-5 generation. The author of the material (Brad Howard), who is a former US Air Force soldier, writes that the American fighter has a "Russian origin".
According to Howard, the real prototype of the F-35 is a Soviet design - the Yak-141. Recall that this is a multipurpose deck carrier SV / KVP, which made its first flight in the 1987 year. It was assumed that the Yak-141 aircraft would form the basis of the wing of the Soviet aircraft-carrying cruisers, including "Tbilisi" ("Admiral Kuznetsov").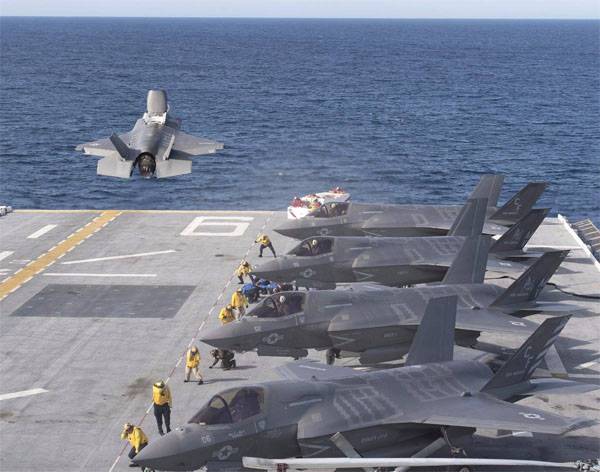 According to the author, the end of the Cold War eventually led to the beginning of cooperation between the Yakovlev Design Bureau and Lockheed. In 1991, these industrial structures signed a cooperation agreement. Howard notes that it was this agreement that eventually allowed the American company to obtain those Soviet technologies that ultimately enabled the United States to make a significant step in the development of the multi-purpose aircraft program. The result of this program, according to the author, was the F-35.
Brad Howard:
They (Lockheed) received critical information from Russians that allowed them to start developing engines - the heart of F-35.
Readers of the portal noted that if this is so, then there is no sensation in this, because each company, as far as possible, studies the experience of competitors and can use this experience in their own interests.