According to the system of international monitoring of the movement of ships, on Friday in the area 15: 00 Moscow time. The atomic aircraft carrier "Harry Truman" (USS Harry S. Truman CVN 75) entered the Mediterranean with a small part of its aircraft carrier group.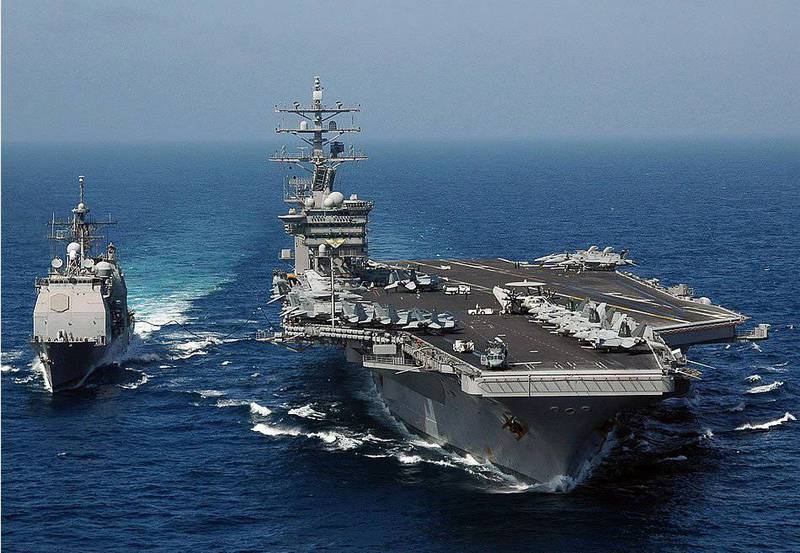 According to British observers, who also recorded the passage of ships near Gibraltar, along with Harry Truman were part of the group of US naval ships Normandy (USS Normandy CG 60), destroyer Forrest Sherman (USS Forrest Sherman DDG 98) German frigate "Hessen" (FGS Hessen F 221).
Earlier this week, the destroyers "Bulkeley" (USS Bulkeley DDG 84) and "Arleigh Burke" (USS Arleigh Burke DDG 51), which are also part of this aircraft carrier group, have already entered the Mediterranean.
According to the 6th operational
fleet
The US Navy, later the group will be joined by the included Farrahut missile destroyers (USS Farragut DDG 99), Jason Dunham (USS Jason Dunham DDG 109) and Sullivans (USS The Sullivans DDG 68).
All American ships are equipped with Tomahawk cruise missiles with a range of 2500 km. In terms of staff, the carrier strike group also includes one or two nuclear submarines with cruise missiles on board. However, the Pentagon does not traditionally disclose data on their finding.
At present, it is being considered that the "Harry Truman" carrier group will remain in the Mediterranean for a long time. According to the Pentagon, this will be a response to the revitalization of Russia in the region and is consistent with the National Defense Strategy, which calls for the US Armed Forces to be less predictable in their actions.