The teachings continue. Russian ships fired in the Mediterranean
Russian ships in the Mediterranean conducted a drill, during which they repelled the attack of a conditional enemy, according to the press service of the Black Sea
fleet
RF.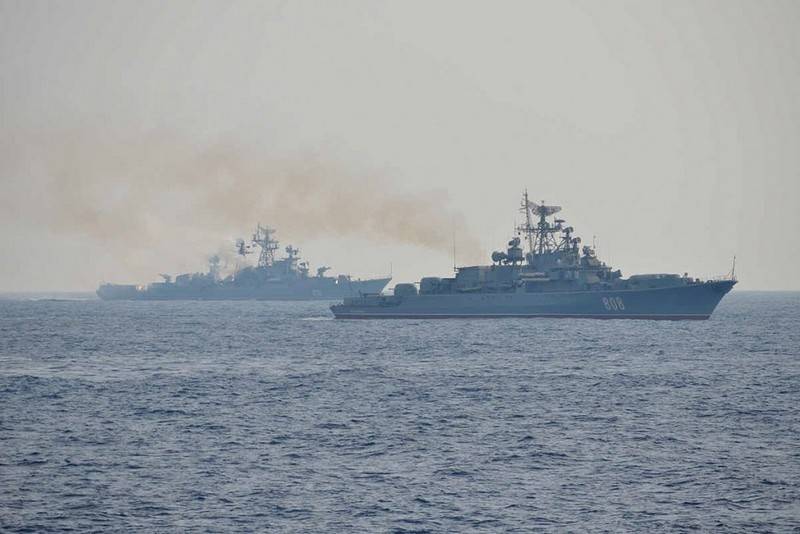 The ships executed the setting of a false target with a complex of passive jamming. Using data targeting guiding stations and complexes, artillery firing from rapid-fire cannons and anti-aircraft missile systems repelled the attack of the means of air attack conditional enemy
- said in a statement.
In addition, anti-submarine complexes were fired
weapons
RGB-6000
In addition to combat exercises and artillery firing, the naval strike group, together with the fighters of the anti-sabotage and sabotage detachment, conducted exercises on anti-sabotage defense of the ships while parked on an unprotected raid.
According to the Russian Black Sea Fleet, the frigates "Admiral Grigorovich" and "Admiral Essen" are involved in the exercise, as well as the patrol ships "Pytlivy" and "Sharp".
Ministry of Defense of the Russian Federation