Ukrainian edition
"Observer"
It came out with material in which expert commentary is given on the recent statement of Petro Poroshenko about the Ukrainian army as an army that is among the ten strongest in Europe. Recall that earlier the Ukrainian president called the Ukrainian Armed Forces "one of the strongest on the continent."
The material contains the opinion of the former representative of the Dnepr-1 battalion, Vladimir Shilov, who commanded one of the companies.
From the statement of the Ukrainian soldier, who, as they say, from the inside is familiar with the "strength" of the Ukrainian army:
Personally, I do not believe it. According to their stories, our army is revived. Yes, this is not 2014 year, but at the same time, nothing like that has changed in the army. A Soviet madhouse remained in the army, because the old officers were returning. Soviet army. Same. I do not believe in that. Stories about the strength of the Ukrainian army - fiction.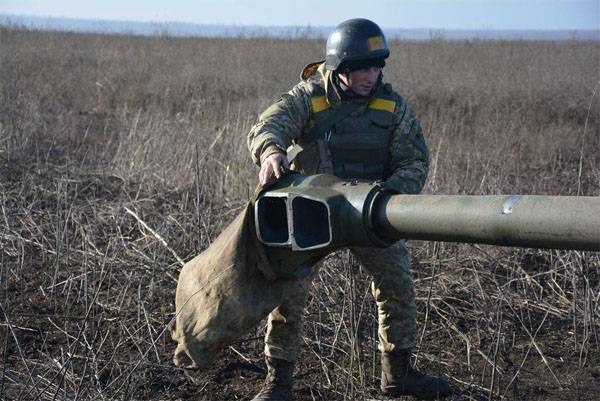 Here, the Ukrainian officer clearly makes a serious mistake - on the subject of comparison of the Ukrainian army with the Soviet army. If the Ukrainian army really was at least something today similar in equipment and training to the Soviet one, then Poroshenko's words would definitely have their ground. The only thing that VSU "makes related" with the Soviet army is the majority of units of equipment of the Soviet years of production.
From the material:
Everything returns to the old course. If people had the opportunity to terminate the contract, then 50% would instantly terminate and go to a citizen. Everything is really bad. God forbid Russia is twitching - everything will be very bad.
Recall that the Ukrainian army continues to modernize "under the NATO option."