Israel at all costs decided to prevent Iran from using Syria as a platform for launching unmanned aerial vehicles, and direct confrontation is not excluded, writes the French newsletter TTU.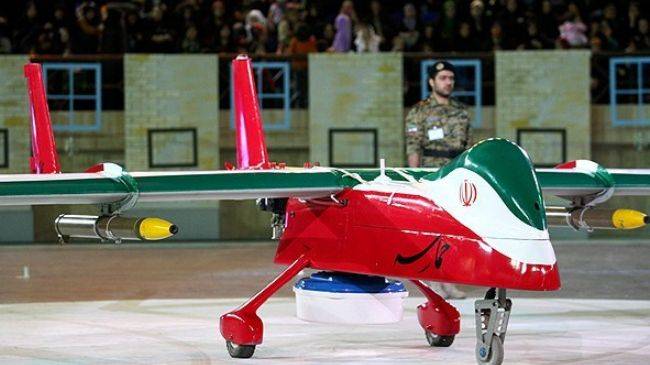 "What is even more alarming, Tehran admitted that at least seven of its soldiers died on 9 on April 2018 of the year during an Israeli attack on T4 airbase near Homs. Among the dead is a senior officer of the Islamic Revolution Guard Corps (IRGC), who, according to Israeli intelligence, is a UAV specialist. For the first time, Tehran openly acknowledged the human losses caused by the activities of the "Zionist enemy," the article cites.
bmpd
.
After some time, Israel began to assert that the Iranian UAV with explosives, which took off from the Т4 airbase in February of this year, was shot down after the invasion of the airspace of the Jewish state.
According to the author, Israeli intelligence is showing increasing interest in Iranian
drones
.
Their UAVs are not as perfect as ours, but they are not bad and can be effective,
quotes the publication of the representative of the Israeli military.
One of the UAVs is Hamaseh, which "with a mass of 440 kg can carry a payload in the form of electronic systems and rockets and has a range of 200 km."
According to the representative of the department, "the Iranians have proved that they have BLAHs for percussion tasks, although these devices do not have the accuracy that they are talking about." At the same time, the threat of their attack on "strategic objects such as military bases, power stations, ports" allows Israel to view these drones deployed in Syria or Lebanon as a "legitimate target".