Communist Party leader Gennady Zyuganov asked President Vladimir Putin to facilitate the removal of decorative fences from Lenin's Mausoleum on Red Square, as they will block the view of the Mausoleum during the Victory Parade. According to the leader of the Communists, such a decision will be symbolic and will contribute to the unity of the people.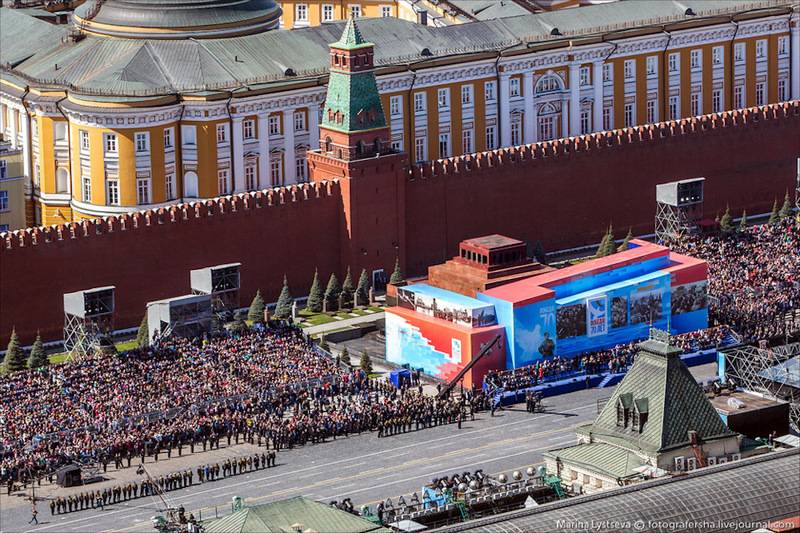 On behalf of our party, millions of its supporters, veterans of the Great Patriotic War, all patriots of Russia I urge you to commemorate your entry into a high post - to remove the shameful from the Mausoleum
historical
in the memory of citizens, decorative fences covering the view of this magnificent structure and the burial places of the best people of the Soviet country behind it
- says the telegram. The text of the letter leads the press service of the Communist Party.
Zyuganov noted that "great people of the Soviet country" are buried in Red Square, where the 9 of May will be held on Victory Parade, and the Lenin's Mausoleum is the center of the memorial. Since Russia is the successor to the USSR, Zyuganov believes, Lenin is "the founding father of the current state."
In the current situation, in terms of the policy of hostility and hatred from the United States and their Western coalition, we must learn the wisdom and courage of our ancestors, who have repeatedly defeated, saving Russia and its people, who turned out to be in the last line
- Writes the chairman of the Central Committee of the Communist Party.
Zyuganov called on Putin to "take the same path for Russia in the new hour of trials."
Such a move on your part will not become ideological, but will carry a strong cultural and historical charge. I am sure that not only will he not divide society, on the contrary, it will help rally our people in the face of the current challenges.
- he stressed.