The Syrian command sent most of the ZSU-23-4 self-propelled self-propelled guns to the sweep from the terrorists of the territory of the Palestinian refugee Yarmuk camp, writes
Rossiyskaya Gazeta
.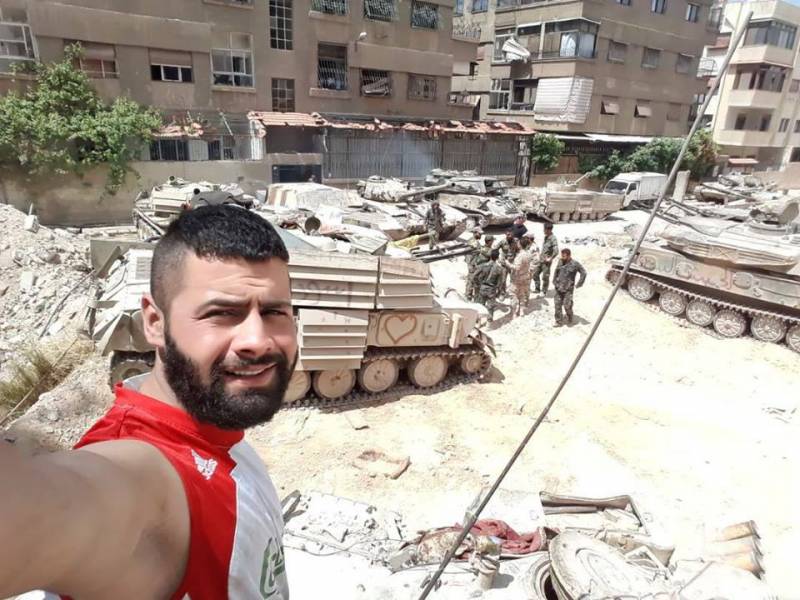 "In the battle formations of the mechanized units of the Republican Guard, the Shilka was spotted, receiving additional protection in the form of armored plates installed at an angle. Also, the combat vehicle was adapted for firing unguided rockets. Guides mounted above 23-mm automatic guns. Along with such self-propelled self-propelled guns, ordinary combat vehicles also fight with militants. Their only refinement is the dismantling of the radar, thanks to which they managed to increase the existing ammunition, "the publication says.
As previously reported, the Syrians use the ZSU-23-4 as fire support vehicles - they cover the attackers
Tanks
and infantry units, with dense fire destroying at a range of up to 2 km, machine gunners, snipers, terrorists armed with various anti-tank
weapons
.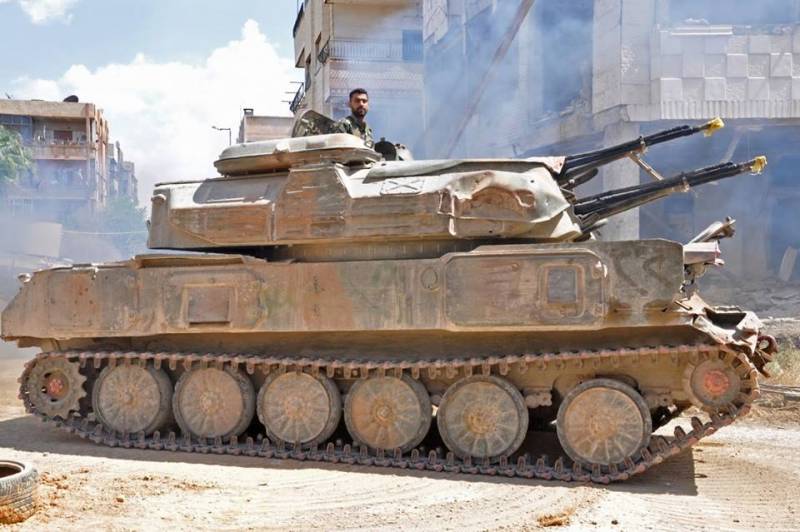 The author notes that the efficiency of installations during combat operations in areas with urban development especially increases. The angle of raising guns to 85 degrees allows you to fire militants on the upper floors of buildings.
According to experts, today no large-scale operation of the Syrian army is complete without Shilok.