Belarus and Russia have started the preparation of a joint operational exercises (SOW) "Union Shield - 2019". This was announced by the commander of the troops of the Western Military District of the Armed Forces of the Russian Federation, Colonel-General Andrei Kartapolov.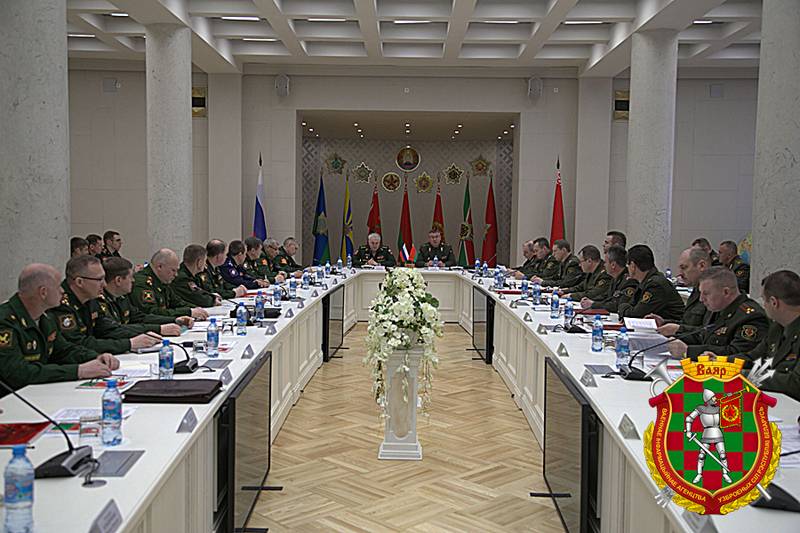 The results of the preparation for the West-2017 exercises were analyzed in detail [during the conference]. This is especially relevant given the fact that the Western Military District, together with the Armed Forces of the Republic of Belarus, has already begun preparations for the junction Shield of the Union - 2019
- he said in his speech at a scientific-practical conference held in Minsk on improving the effectiveness of the use of the Regional Group of Forces (RGV) of Belarus and the Russian Federation, quoted by the Belarusian Military Gazette on Friday.
The representative of the Russian Armed Forces stated that at the western borders of the Union State, the NATO bloc continues to increase the combat capabilities of its group.
In particular, according to him, "only this year, more than 100 exercises have been conducted at various levels, in which more than 60 thousand of military personnel of the armed forces of NATO countries took part." "This is 20% more than in the same period last year, "Zapad-2017" SSUs were conducted, the commander specified.
As noted by the Deputy Chief of the General Staff of the Armed Forces of Belarus, Major General Pavel Muraveiko, recently a number of issues have arisen on which positions need to be coordinated within the Regional Group of Forces.
This applies primarily to the organization of command and control, the joint use of manned and unmanned
aviation
, interactions between the territorial defense forces of the Republic of Belarus and the Russian part of the RGV
said the Major General.
Taking into account the rich experience of the Russian Federation, obtained during the use of the armed forces in the framework of assistance to the Syrian Arab Republic, I would like to explore some of the innovations from this experience and apply them in developing our joint EWG
- added the deputy chief of the General Staff of the Armed Forces of Belarus, reports TASS