The Rosselkhoznadzor cancels in fact the last of the existing restrictions on Turkish agricultural products. Since May 1, the agency has allowed the import of Turkish tomatoes without any restrictions on manufacturing companies.
The relevant information is published by the press service of the Rosselkhoznadzor:
The Federal Service for Veterinary and Phytosanitary Surveillance reports that it considers possible, under the guarantees of the Ministry of Food, Agriculture and Livestock of the Republic of Turkey, to allow the import of tomatoes into the Russian Federation from the production sites free of tomato moth from the 1 in May 2018 of the Republic of Turkey (Tuta absoluta).

It should be noted that when imported to the territory of the Russian Federation of said products at checkpoints across the State Border of the Russian Federation, quarantine phytosanitary control will be carried out jointly with the Ministry of Food, Agriculture and Livestock of the Turkish Republic.
Recall that the sanctions measures against Turkey, Russia introduced in November 2015 of the year - after the attack by F-16 fighters of the Turkish Air Force on the aircraft of the Russian Federation Air Force, which struck terrorists in northern Syria. Then the pilot died Oleg Peshkov (killed by terrorists after the ejection) and a soldier of the rescue detachment marine Alexander Poznich.
Russian President Vladimir Putin promised that "Ankara will not get off with some tomatoes".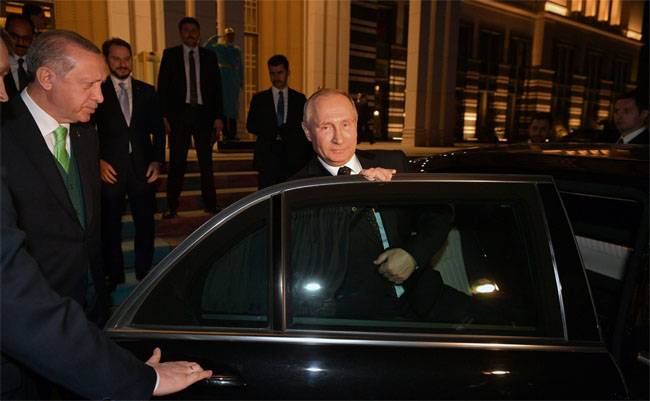 Is it necessary to assume that today with Turkey such a level of real confidence has been reached that the sanctions for the downed aircraft really become an unnecessary measure?