The calculations of the C-400 "Triumph", stationed in the Novosibirsk region, took up combat duty to cover the airspace in Western Siberia, reports
press office
Central District.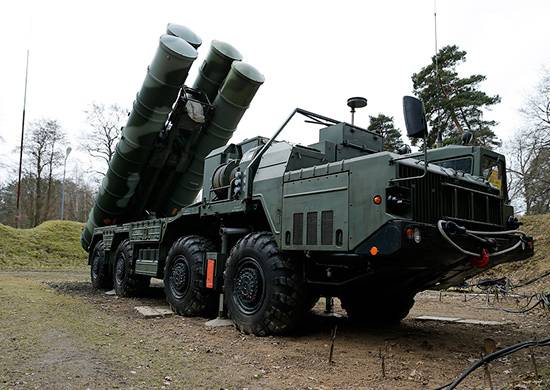 On the eve of the regimental units returned from the exercise, which took place at the Ashuluk training ground in the Astrakhan region. During the active phase of the maneuvers, the calculations carried out live firing, successfully hitting low-flying, maneuvering targets, imitating fighters, cruise and ballistic missiles of the conditional enemy,
says release.
The regiment was reequipped with C-400 systems in March 2016.
"Thanks to the improved characteristics of the new systems, the distant border of the affected area increased 3,5 times, which provided a more effective cover for important objects in the area of ​​responsibility," the district said.
The press service recalled that the S-400 Triumph long-range air defense system developed and manufactured by Almaz-Antey Concern VKO JSC is intended for highly effective strategic and tactical aircraft destruction
aviation
", ballistic missiles, hypersonic targets and other means of air attack in the conditions of electronic and other types of counteraction."
The complexes are capable of striking aerodynamic targets at a distance of up to 400 km, and ballistic targets at a distance of up to 60 km, flying at speeds of up to 4,8 km / s at altitudes from several meters to several tens of kilometers.