DPRK leader Kim Jong-un and his South Korean counterpart Moon Jae Ying signed a joint declaration and agreed to move towards complete denuclearization of the Korean Peninsula. It is reported by the Associated Press on the results of the summit of the heads of two states.
The South and the North have confirmed that their common goal is to conduct complete denuclearization on the Korean Peninsula. South and North agreed to take active steps to cooperate with the international community on the denuclearization of the Korean Peninsula.
- the document says.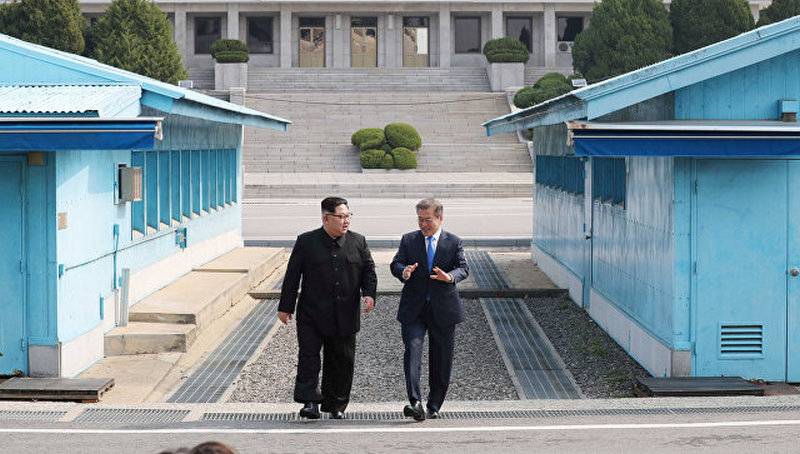 The declaration states that South Korea and the DPRK cease any hostile actions against each other. Countries will continue active dialogue at the highest level.
Both sides said they would seek to create a "permanent and lasting" peace on the peninsula. The declaration includes promises to continue arms reductions, cease hostilities, turn the fortified border into a zone of peace, and begin multilateral negotiations with other countries to conclude an agreement on ending the Korean War.
According to the declaration, the countries agreed to solve humanitarian problems, including the problem of the reunification of Korean families. Among other things, the DPRK and South Korea agreed to start work to connect the railways of the two countries.
In the future, North and South Korea also intend to sign a peace treaty.
The DPRK and the Republic of Korea declare an end to the truce lasting from 1953, in order to transform it into a peace treaty. To this end, North Korea, South Korea and the United States will promote a tripartite or quadrilateral summit to establish a system of solid peace.
- the document says.