In the United States, a list of countries that, in most cases, vote at the UN General Assembly against American initiatives, is being compiled,
RIA News
.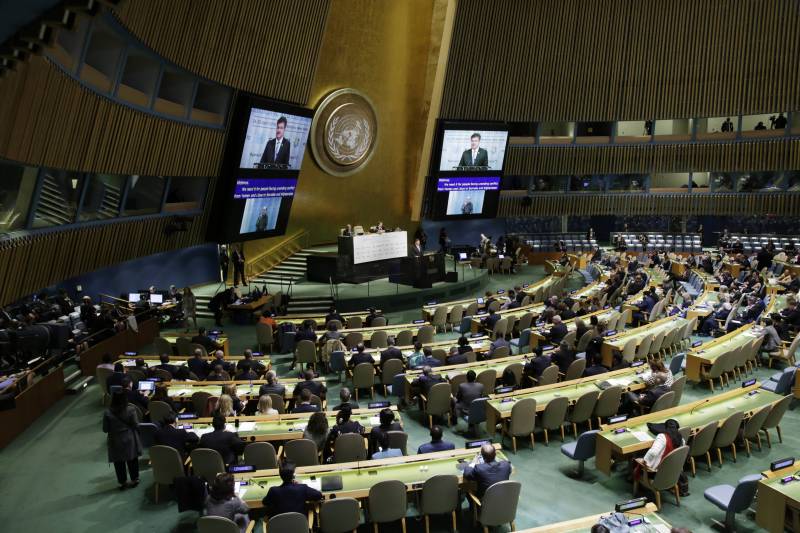 According to the Department of State report, "in 2017, the UN General Assembly considered 93 of the draft resolution" and "in 31% of cases, the majority of UNGA member states also voted as the United States, which is 10% lower than in 2016 a year".
A similar report has been compiled for the year in a row 34.
It is reported that the top ten countries that agree with the US position include Canada, Israel, Australia, Great Britain, Micronesia, Marshall Islands, France, Palau, Ukraine, the Czech Republic.
The list of states whose views differed most from the position of the United States included: Iran, Zimbabwe, Venezuela, Burundi, Syria, North Korea, Turkmenistan, Cuba, Bolivia and South Africa.
The American people pay 22% to the UN budget - more than the three subsequent donor countries combined. Despite this generosity, others in the UN voted with us only in 31% of cases. This is the lowest since 2016,
said American permanent representative Nikki Haley.
This is an unacceptable response to our investments.
she added.
Haley recalled that starting work as a permanent representative, she promised to keep records of those who are contrary to US interests.
This list of voting results speaks for itself. President (Donald) Trump wants to ensure that our dollar support — the most generous in the world — always serves American interests. We will help him see that more American people will not appreciate enough,
said the US envoy.