During the night rehearsal for the Victory Parade in Moscow, for the first time, two Russian Corsair UAVs were shown to the general public for the first time.
TASS
.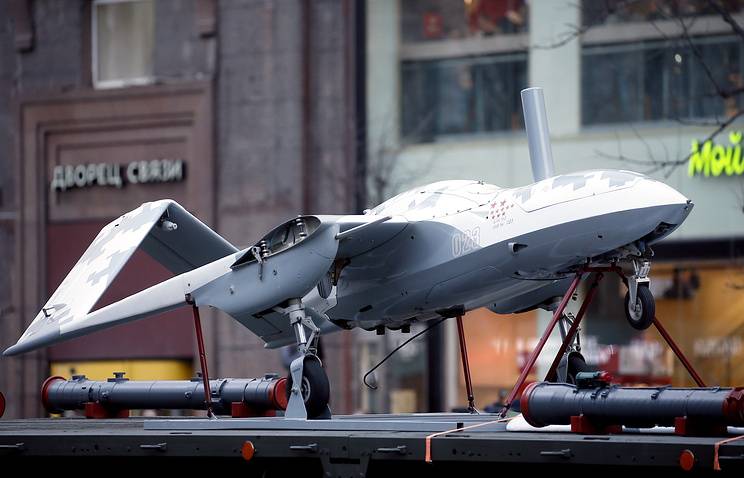 One of the UAVs is of a helicopter type, the other is of an aircraft type. The purpose of both types - striking and conducting electronic warfare, reconnaissance, delivery of goods.
It is reported that the "aircraft" Corsair "is built of composites in an aerodynamic configuration with a pusher propeller, has a mass of about 200 kg and can carry" Attack "guided missiles, as well as multi-purpose rocket grenades.
"Helicopter" Corsair "is built according to the scheme with coaxial screws, which provides him with high maneuverability. Unlike the aircraft type, it can take off and land from small and unprepared sites, it can be used both in the ground forces and on
navy
. The UAV also has guided and unguided missiles in service, "the publication says.
Among the new products were also presented robotic systems "Uran-6" and "Uran-9", a support combat vehicle
tanks
"Terminator 2". In total, over 120 pieces of equipment will pass in a mechanized column on Red Square.