It became known that the Russian foreign exchange reserves continued their active growth. According to the Central Bank of the Russian Federation, the gold reserves of the Russian Federation to 20 in April of this year reached 463,8 billion dollars, adding about a week to 1,5 billion. Thus, in January 2016, the volume of gold reserves of Russia amounted to 368 billion dollars. It was an anti-record for all recent years. That is, the growth of the gold and foreign currency reserves in a little over two years amounted to almost 100 billion dollars.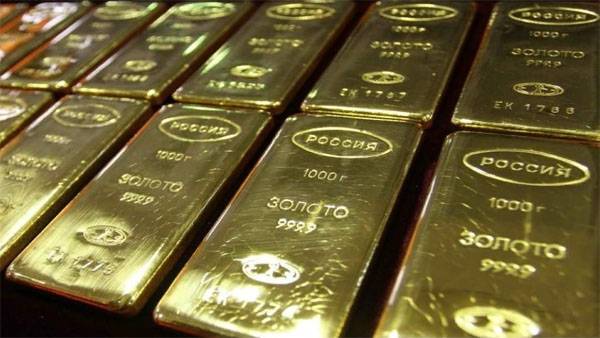 The absolute record for these indicators was recorded in August 2008 of the year. Then the gold reserves, which, as Mr. Kudrin argued, had to continue to accumulate, not letting into the real sector of the economy, amounted to 598 billion US dollars.
Today, the so-called international reserves of the Russian Federation at the disposal of the Bank of Russia and the cabinet of ministers consist of monetary gold, SDR (special drawing rights), assets in foreign currency, the so-called reserve position in the International Monetary Fund, etc.
The external debt of the Russian Federation as of the beginning of April 2018 amounted to about 525 billion dollars. According to the Central Bank of the Russian Federation, this debt has added about 1,2% since the beginning of the year.
Earlier it was reported that Russia does not place its gold reserves abroad, while continuing to increase it. It is noteworthy that over the past 5 years, the price of gold has changed little, unlike the constant fluctuations in exchange rates. But over the past 15 years, gold prices have grown more than 4,5 times! The peak was in the 2011-2012 years, when gold prices rose to the 1760 dollars mark on the stock exchanges. Today is $ 1333.