The Syrian army continues to advance south of Damascus. In the city of Rakka, another explosion thundered. Reports about it
FAN
with reference to Syrian sources.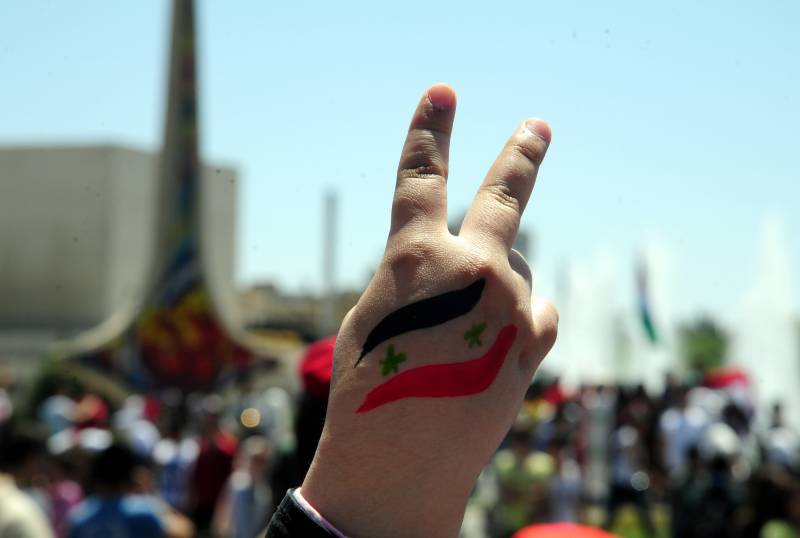 South of Damascus, during the day, battles were unfolding between the government army and the troops of the "Islamic State" (IG, grouping is prohibited in the Russian Federation). The CAA hit the Islamist strongholds in the Hajar Al-Aswad and Al-Madania areas. As a result of the attack, the waste management plant came under the control of government units. In addition, during the clashes, dozens of radicals were eliminated, as well as several subways. Aerial cover for the SAR forces was provided by the Russian HVAC. Mutual shelling was also noted in the Beit Sahma and Yalda areas.
Opposition sources published reports that during the armed clashes, the deputy commander of the pro-Assad formation of the Guardians Corps of the Islamic Revolution (IRGC) by name Haydar Naama was killed. However, this information has not yet received confirmation from other sources.
The artillery divisions of the Syrian Arab Army (CAA) again attacked the strongholds of illegal armed groups cooperating with Dzhebhat al-Nusroy (banned in the Russian Federation), in the south of Idlib province. As previously reported, despite the fact that one of the zones of reducing tensions is located in the region, the ceasefire does not apply to al-Nusra.
In the city of Rakka a new explosion thundered. An explosive device installed during the occupation of the village by IG fighters exploded in one of the central quarters. As a result of the detonation of the IED, one local resident died, at least three more were injured.
In the north of Hama, clashes between the Syrian army and the militants of the anti-government alliance were fixed throughout the day. Significant support for the SAR forces was provided by Russian military aircraft, which inflicted pinpoint airstrikes on the firing positions of the radicals on the outskirts of the settlements of Al-Latamin and Kafr Zeta. By evening, it was reported that the terrorist alliance announced the start of a military operation against the CAA in the north of Hama. Fortifications of jihadists were fortified by government forces near the settlements of Al-Mugayr, Kernaz, Hamamiyat and Kafr Nabuda, as a result of which several local residents were injured. In turn, the CAA intensified strikes against the strongholds of terrorists.