After the Russian airline Volga-Dnepr refused to renew the contract for the transportation of NATO cargoes by the An-124 Ruslan aircraft, the Ukrainian company Antonov declared its readiness to provide additional support to the alliance, including providing the Mriya An-225 transport company reports Defense-Aerospace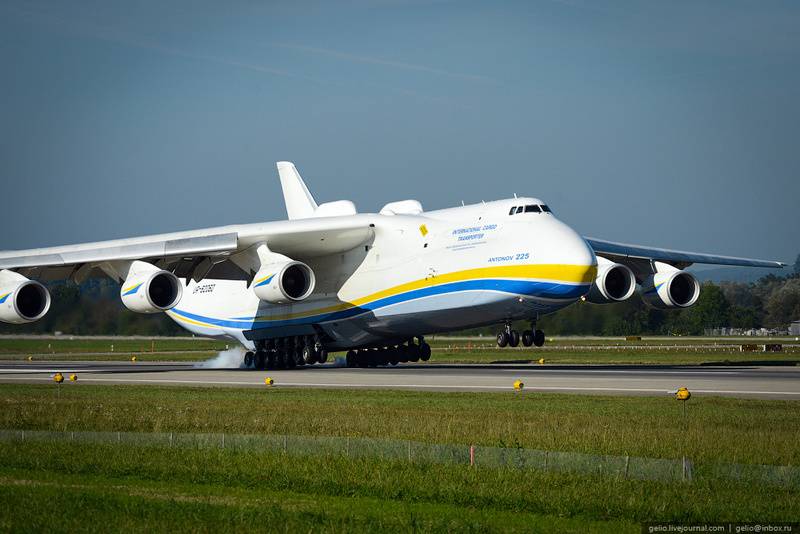 Since the Russian company Volga-Dnepr intends to withdraw from the Strategic Airlift Interim Solution (SALIS) program, Antonov is ready to provide a full range of services to the participating countries of this program and guarantees the provision of the required number of Ruslan and An-124 Mriya airplanes for strategic air transportation in the interests of NATO and the EU
- Representatives of the state enterprise "Antonov" noted.
Portal notes that An-225 has a payload of 250 tons. Also, Antonov has seven An-124 Ruslan planes with a payload capacity of up to 150 tons, in contrast to the Ruslan 12, which are available in Russia.
Earlier, Western media wrote that the refusal of the Russian company Volga-Dnepr to extend the agreement on providing NATO aircraft for transporting heavy military equipment is a deliberate blow to Russia on the NATO Achilles heel, since the Antonov aircraft alone would not be enough.
The Russian Volga-Dnepr Group of Companies will cease to provide NATO with oversized air transportation services on An-124-100 Ruslan aircraft from January 1 2019.