Former presidential candidate Ksenia Sobchak shared her great joy with the public. She gathered for a business conference in Alushta, but on the horizon loomed Xenia disturbing a hit in the list of Geraschenkov's "Peacemaker" (blocked in the Russian Federation). In order not to anger the Ukrainian partners, Sobchak asked Ukraine's Maidan authorities to visit the Crimea, following the "Square" territory. And maydan authorities satisfied the request of Ksenia Sobchak granted.
Recall that before preparing for participation in the Alushta Conference, Sobchak submitted requests to Kiev to visit the Crimea. In particular, for campaigning before the presidential election. But then the Kiev authorities were deaf to the pleas of Mrs. Sobchak.
Now, oh joy, the authorities of Ukraine went to the former candidate for the presidency of the "aggressor country" to meet him and granted permission to visit the Crimea.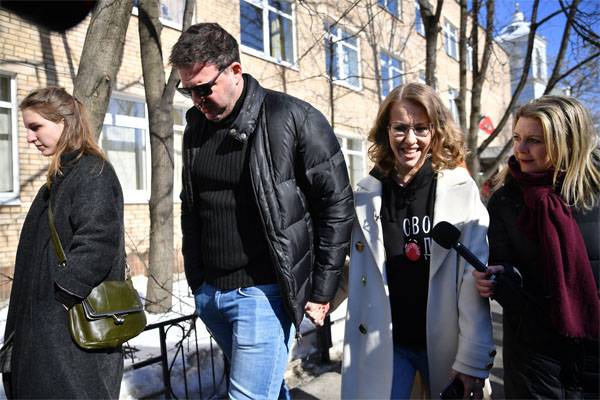 It is reported that tomorrow (April 27) she will fly to Kiev, then go by car to the border with the Crimea via Kherson.
It is stated that Ukrainian law enforcement officers will not hinder the movement of Sobchak through the territory of Ukraine. And how will the Ukrainian radicals react to the movement?