A feature of the fighting in Syria was the active use of the Syrian army and the allied formations independently manufactured by the MLRS. Currently, they are actively used in the operation to liberate the Yarmuk refugee camp in the Damascus area, reports
Messenger of Mordovia
.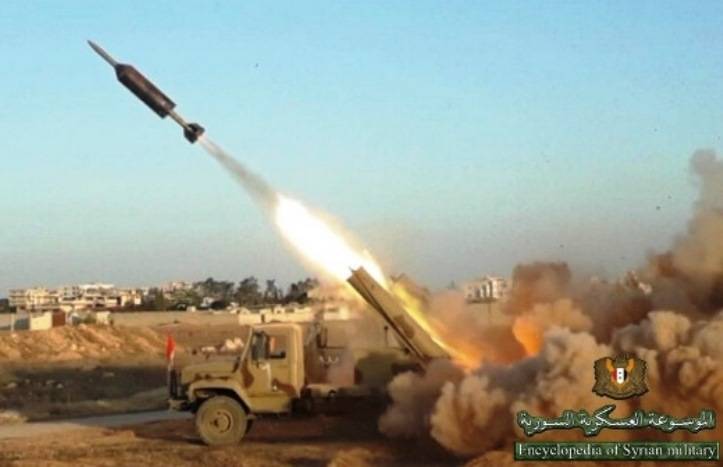 Judging by the materials appearing on the Web, Golan installations of various calibers are actively used here. They are installed on pickups, various trucks and even
Tanks
.
"Installed on the chassis of the national all-terrain vehicle GAZ-3308" Sadko ". This fact is of greatest interest to military experts. If in the domestic armed forces this car is not used as widely as its predecessor GAZ-66, then in Syria the brainchild of the domestic automobile industry has become a real wagon, "writes the author of the material Leo Romanov.
He notes that in the Sadko rocket variant, 3 guides, which launch missiles based on ammunition to the BM-21, are carried.
As seen in the photo, Syrian craftsmen have significantly increased the warhead of the shells. "As a result, targets that are only in the line of sight (as a rule, only a few kilometers) are affected, but, based on Syrian specificity, are no longer needed," besides,
weapons
significantly demoralizes the enemy, the author concludes.