During the fighting with terrorists in the Yarmuk Palestinian refugee camp in the Damascus area, the soldiers of the elite 105 brigade of the Republican Guard lost T-72М1 with enhanced protection, reports
Messenger of Mordovia
.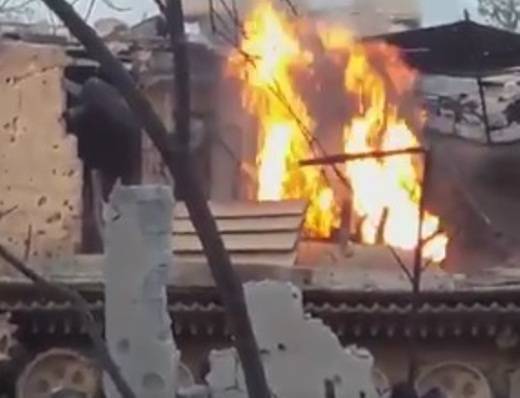 Photos appeared on the Internet
tank
the Syrian army is not allowed to determine the location of the ammunition.
"It can only be seen that the upper part of the tower is engulfed in flames. This usually happens when an ammunition charge is hit and charges ignite. There is no reliable information about the fate of the crew, "Lev Romanov comments on the photo.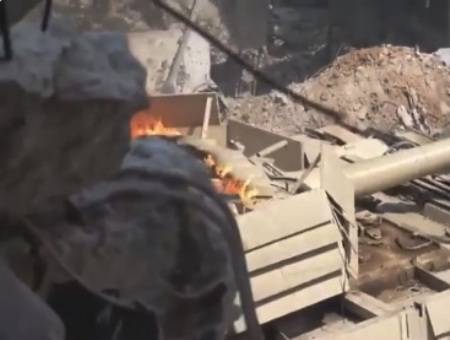 This version of the "seventy-second", which appeared at the beginning of 2017, differs from the others by mounted solid metal plates arranged at an angle in the front upper part of the body, on the turret and sides.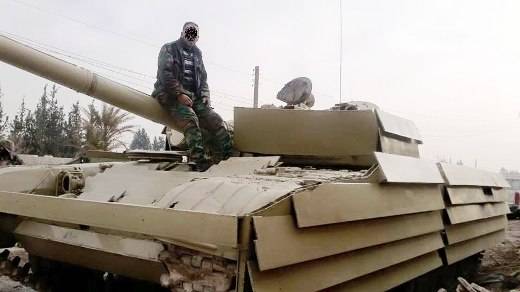 Such a revision "significantly increased the protection of the armored vehicle - the armored corners more than once withstood the impact of not only rocket-propelled grenades, but also anti-tank guided missiles.
For all the time of hostilities, this is only the second case of the complete destruction of the T-72 of a similar modification.