At the Russian airbase Khmeimim in the Syrian province of Latakia for the first time noticed the air defense complex "Tor-M2". Attention to the photo, published in Livejournal, drew the military blog bmpd, which is maintained by the staff of the Center for Analysis of Strategies and Technologies.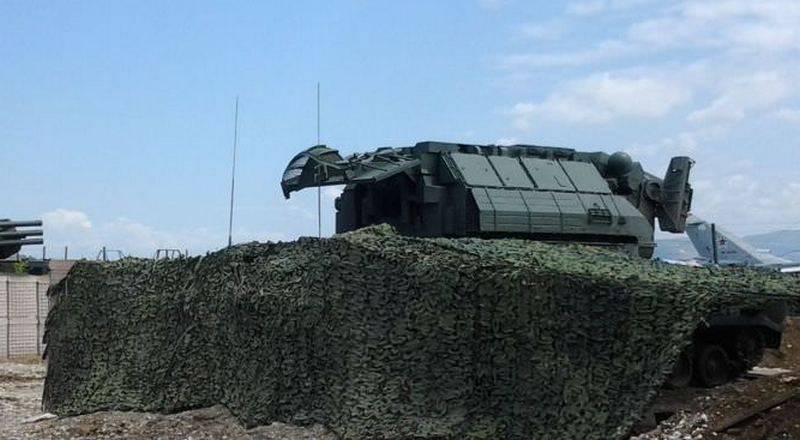 The picture shows the 9A331M combat vehicle. As the authors of the blog note, there was no information that the Russian group in Syria has an anti-aircraft missile system (ZRK) of the Tor family before it was armed.
In the comments to the photo suggested that the "Thor" was taken to Syria for testing in combat conditions.
Tor-M2 is capable of independently detecting, tracking and shooting down targets in an area up to 15 kilometers in range and up to 10 in height. This modification is equipped with 16 missiles, ammunition is characterized by increased accuracy and an expanded affected area. The system response time is 4,8 seconds, at the same time it can fire at four targets.