The German Ambassador in Kiev commented on Washington's decision to transfer the Javelin anti-tank missile systems to the Ukrainian armed forces. According to Ambassador Ernst Reichel, such a measure by the United States is a kind of symbol - first of all for Russia - a symbol of the fact that Ukraine is ready for tougher actions in the event of "large-scale aggression".
In an interview with the news service
Interfax-Ukraine
Reichel at the same time said that the FRG are categorically opposed to the Javelin anti-tank systems in the zone of armed conflict.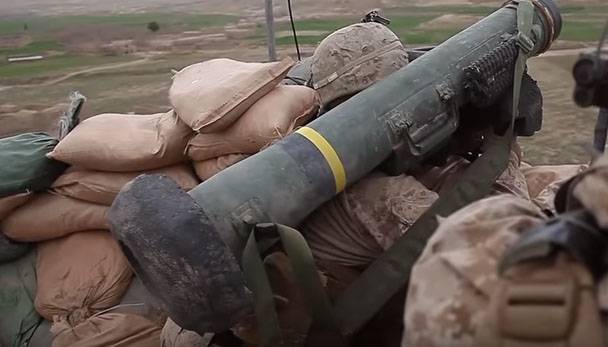 According to the ambassador, it makes no sense at all to supply Javelin to Donbass for the simple reason that there is no
tank
battles.
From the statement of the German diplomatic representative in Ukraine:
It is necessary to take into account that the
weapon
from the United States-it is weaponry that has no direct relation to the fighting in the Donbas. The most frequently mentioned are Javelin anti-tank missile systems, but
there are no tank battles in the Donbas
. Accordingly, the supply of this weapon is symbolic and a precautionary measure in the event of a possible more massive attack. This is not a contribution to the direct resolution of the conflict in the Donbas.
Ukraine, on the contrary, demonstrates with all its might that Javelin is transferred by Washington as a weapon that "can and should be" used in the Donbas. But just for what or for whom are they going to shoot the APU in this case?