The head of the CSR (Center for Strategic Development), Alexei Kudrin, once again painted scary pictures of what the Russian technology market expects if they react to the introduction of a new portion of sanctions by the West. Recall that a few days ago a bill was introduced in the State Duma of the Russian Federation, which provides for responsibility for the observance of anti-Russian sanctions measures. In other words, the Russian authorities are proposing to punish, to varying degrees, companies that have sanctioned the sanctions imposed on Russia. It is also planned to take measures against companies with 25% US capital.
Kudrin's reaction is as follows (quote
Interfax
):
I will say briefly: this is a hasty decision with potentially grave consequences. The market is the market. If certain US sanctions are extended to our large corporations, the scale of complications in the domestic market of Russia will be very significant. And in the form in which it (the return bill) is presented, it is, of course, very controversial. Apparently, not everything was thought out initially. It concerns legal entities in which the American share exceeds 25%. I must say, in our market a lot of very large financial and industrial corporations, in which it is more than 30%. But these are Russian companies. The developers of the document, apparently, hastily rushed.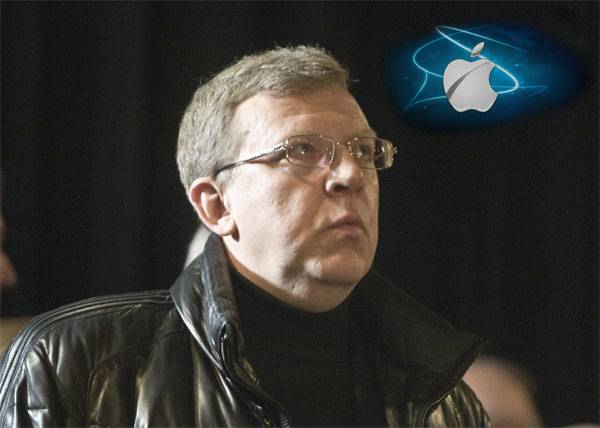 According to Kudrin, Russia is very dependent on American technology, and therefore it is impossible to respond to sanctions in this form.
Former Minister of Finance:
Restricting ourselves in such interaction with the most high-tech, most dynamic, most innovative market, we, of course, will significantly complicate or undermine the work of Russian companies.
Kudrin recalled the American software products and hardware platforms that are present in large numbers on the Russian market, including the trade and economic sector.