The web has photos of BMP-2 units of the Syrian Guard operating in the Damascus area, reports
Rossiyskaya Gazeta
.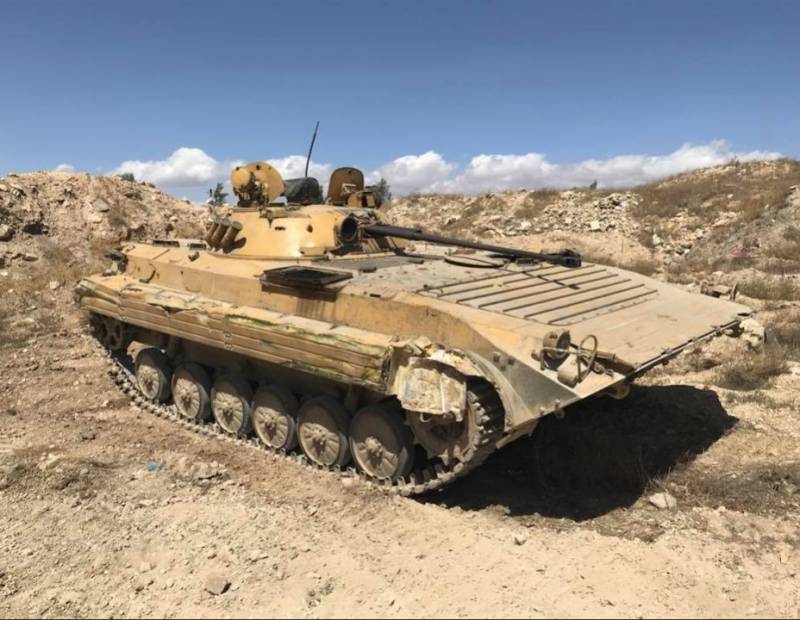 A distinctive feature of this technique of belonging to the National Guard is its sand camouflage.
It is noted that infantry fighting vehicles operate in conjunction with
tanks
T-55 and T-72, as well as with anti-aircraft self-propelled guns ZSU-23-4 "Shilka".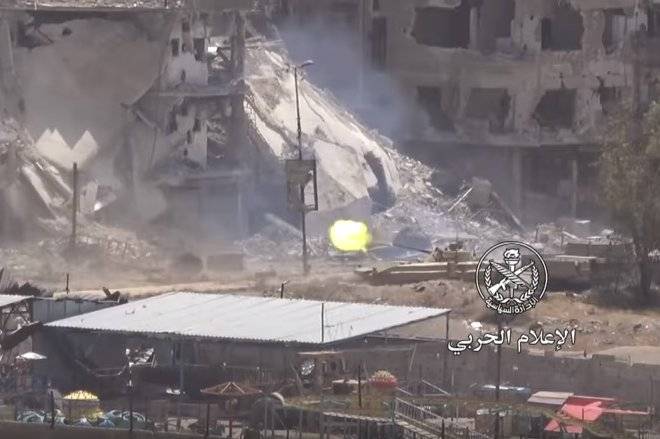 At the same time, "BMPs in this operation on the front line serve not as delivery of fighters, but as mobile firing points - they suppress identified targets with fire from 30-mm cannons, while trying not to enter the area of ​​operation of anti-tank weapons of terrorists", the publication says.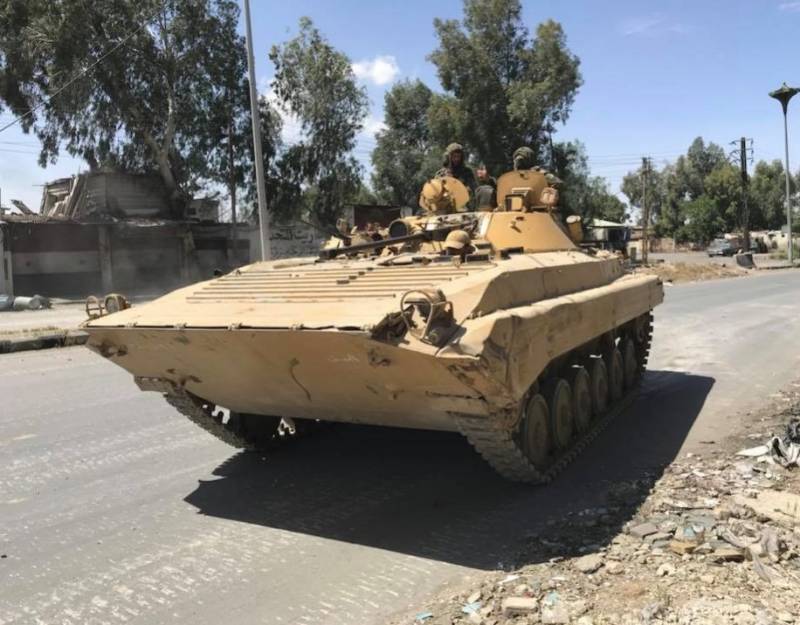 According to the newspaper, the BMP-2 in Syria are in service with the most combat-ready units. "This technique is relatively small, and it is used sporadically, during the most significant operations, which include sweeping from the terrorists of the Palestinian Yarmuk camp near Damascus," the author writes.
Also in the battles are actively used upgraded BMP-1. They installed additional armor, and outdated guns are replaced by fast-fire 23-mm charger-23-2.