Information about New Delhi's lack of interest in implementing the joint FGFA (Fifth Generation Fighter Aircraft) project with the Russian Federation, involving the creation of the first Indian 57 fighter on the basis of Su-5, is a stuffing organized by American corporations, reports
Lenta.ru report
statement of the chief editor of the magazine "National Defense" Igor Korotchenko.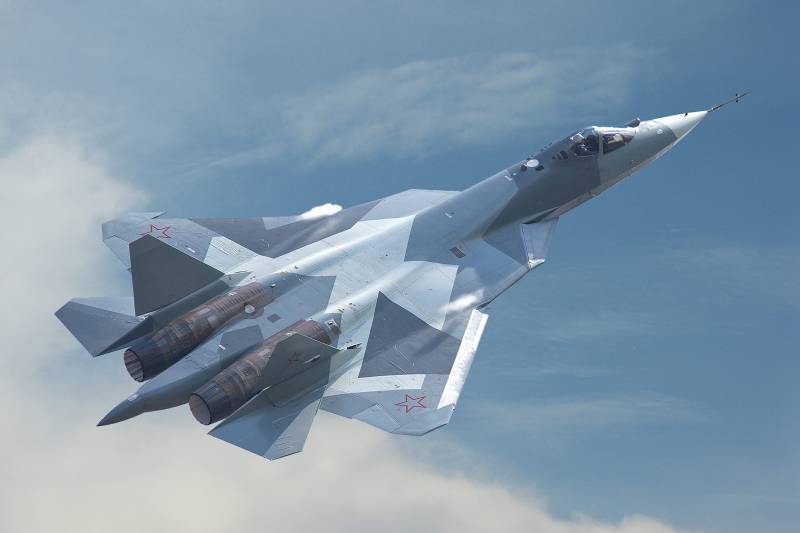 Vzbory about indifference of India in the project to create a fifth-generation fighter FGFA together with Russia can be regarded as a manifestation of unfair competition from US aviation corporations - Lockheed Martin and Boeing,
said Korotchenko.
He noted that "today there is a purposeful campaign against Russian-Indian military technical cooperation, given that the US is actively promoting the latest versions of its combat aircraft to the Indian market" and plans to continue "to supply fifth-generation fighter jets to Lockheed Martin F-35 Lightning II.
Earlier, Western media reported that the curtailment of the FGFA program could threaten Russia's plans for the serial production of the Su-57 fighter, since Moscow saw the partnership with India as the main source of funding for its fighter project.
Recall that in April, the Janes edition, citing Indian officials, reported that India had suspended cooperation with Russia on the FGFA project. The publication also noted that the Indian side notified Moscow about this.