Of 77 thousand. 647 soldiers of the British Armed Forces 17 thousand (22%) are unsuitable for participation in combat operations, the Daily Mail reports citing a representative of the country's Defense Ministry.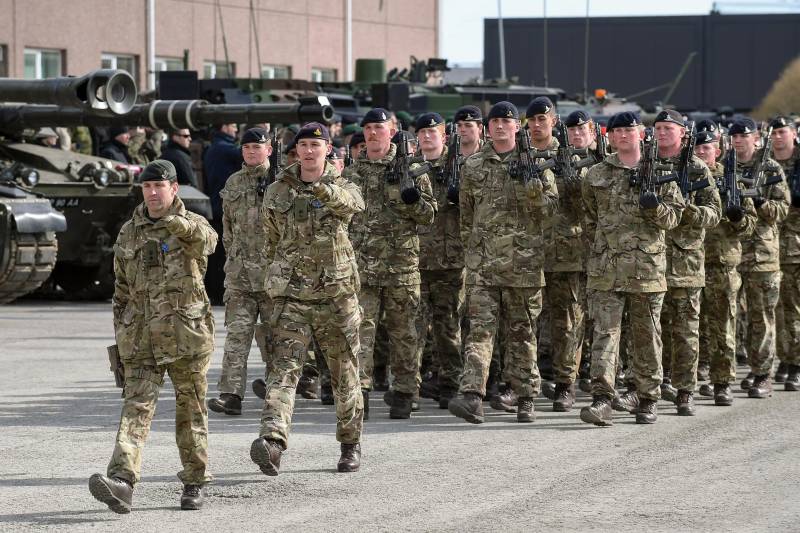 "Around 10, thousands of soldiers are considered limited to participate in deployment from a medical point of view, and 7 thousand are unsuitable for deployment in a combat zone in general. Thus, only 60 thousand of 77 thousand 647 suitable for military action. At the same time, officially the ground forces of Great Britain must have 82,5 thousand soldiers in their composition, "the newspaper newspaper article cites.
Look
.
It is noted that today the British military "are taking part in 11 operations around the world, including in Afghanistan, Belize, Iraq, Canada, Kenya, the Falkland Islands and the island of Cyprus."
The number of modern ground forces of the UK is the lowest for the whole
history
kingdom Currently, they are inferior even to countries such as Spain and Poland. And all this is happening "against the backdrop of terrorist threats and growing aggression from Russia," the newspaper writes.
The presence of soldiers in the status of limited participation in combat operations is temporary and is associated with their recovery. Huge efforts today are directed towards financing high-quality programs in the field of healthcare and rehabilitation, in order to fully help our soldiers,
A spokesman for the British military told reporters.
Earlier it was reported that the British Armed Forces have difficulty recruiting: out of 100, thousands of applicants, only 7,5, thousand have been accepted for military service. The reasons for refusal are different, among them there are inconsistencies in age, level of education or physical training.