Experts conducted acceptance surveys, static and dynamic tests of the road part of the Crimean Bridge, including using eight 35-ton trucks, and confirmed the reliability of its supporting structures, the Crimean Bridge information center reported.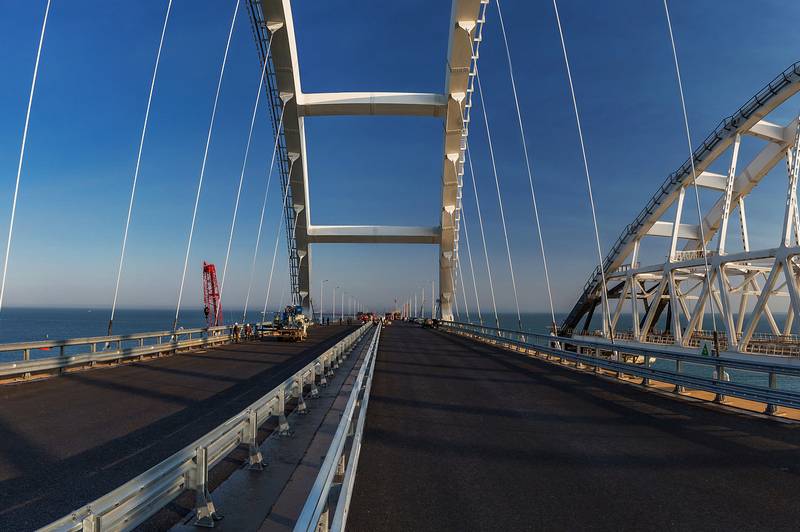 This is the final stage of quality control of construction and installation work before the final acceptance committee. Tests have confirmed the reliability of the supporting structures of the bridge and their readiness for commissioning into continuous operation.
- Kryminform agency reports referring to the information center.
As part of the testing of the Crimean Bridge, specialists used special tools to examine the key supporting structures - supports and spans. Then static and dynamic tests were carried out. They were completely ready segments of the bridge in three areas. The test results confirmed the carrying capacity and structural reliability of the bridge.
Meanwhile, builders completed the laying of asphalt concrete on the road part of the bridge across the Kerch Strait. The final stage is the arrangement of road approaches to the bridge. According to the head of the capital construction department of the FKU Uprdor "Chernomorye" Yevgenia Mikhalko, in May, at the first stage, the movement of the main course of the auto approach from the Krasnodar Territory will be launched, without taking into account road junctions, but ensuring the possibility of a turn at the 34 kilometer of the road, reports RIA "
News
».