Antisubmarine ships of Primorsky
flotilla
Pacific Fleet as part of the group fulfilled the task of repelling an attack from the air, reports
press office
Eastern District.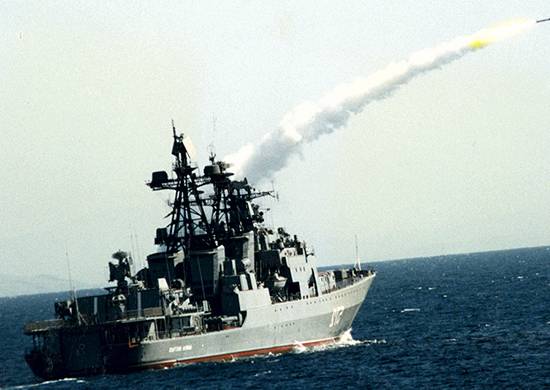 As part of the bilateral tactical exercises of the Primorye flotilla of the diverse forces of the Pacific Fleet, the large anti-submarine ships (BOD) "Admiral Vinogradov" and "Admiral Tributs" as part of a tactical group worked out collective actions in repelling the attack of the air attack equipment of the conditional enemy,
says release.
It is reported that "in the course of combat training during the exercises on air defense, the ships promptly found and took to accompany the cruise target missile, and when it entered the reach zone of the ship's air defense, they fired at an air target using the Dagger self-defense missile system" .
Previously, the ships completed anti-submarine missions — attacking the submarine of a conditional enemy with anti-submarine missiles, torpedoes, and depth bombs.