The United States Air Force yesterday conducted the first in 2018 year test launch of an intercontinental ballistic missile (ICBM) Minuteman III, reports
TASS
.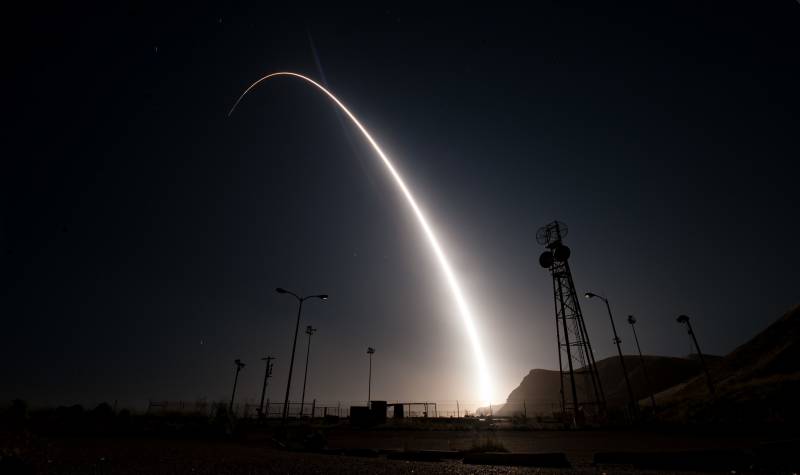 In a press release from the Air Force Global Strike Command, a test launch was called successful.
The Command explained that "the tests are recognized as successful if the rocket did not descend from a predetermined flight path, its instruments functioned properly, data from sensory sensors were obtained, and the warhead hit the set point".
Although the head has reached its intended goal, the results of the tests and analysis (data obtained) are not published,
the report said.
It is also noted that the purpose of the test was "to check the readiness, efficiency and accuracy of the system." The rocket itself was not equipped with a warhead.
The launch was carried out from the Vandenberg Air Force Base (California).
The last test of the ICBM was held in August 2017 year. At the same time, the launch scheduled for February of this year was decided to be postponed.