Russia sent an additional batch of anti-aircraft missile systems Pantsir to Syria. The complexes arrived in Syrian Tartus, where the base of the Russian Navy is located, "last week," the Kommersant newspaper reported, citing a military diplomatic source.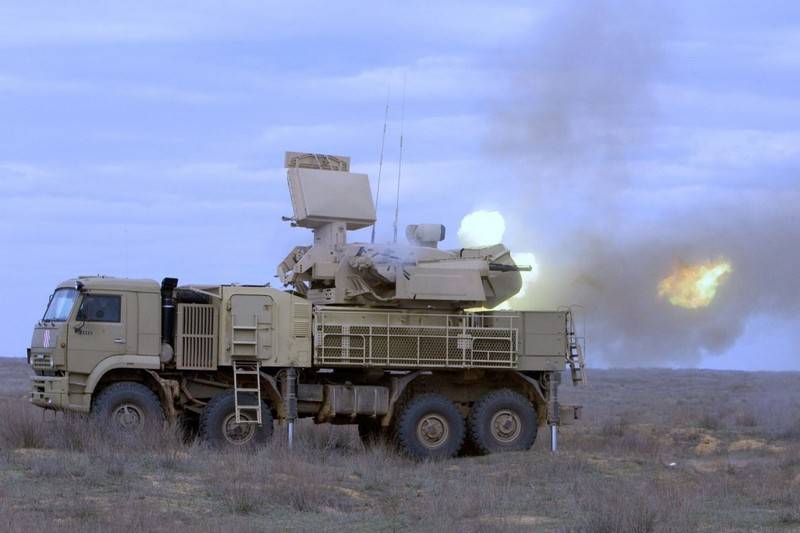 At the same time, the source reports that despite the statements made earlier about the readiness to transfer long-range anti-aircraft missile systems C-300 to Damascus, they are not yet in Syria. However, according to him, "we are talking about an additional batch of Pantsir-type systems delivered to Tartus last week."
Earlier it was reported that "Pantsir", according to the Russian Ministry of Defense, showed the greatest accuracy of all used in the attack by Western countries on Syria SAM. So, from the "shell" was released 25 missiles that hit the target 23. C-125 - released 13, hit five targets. C-200 - released eight missiles, targets are not hit.
After this, the Syrian government forces reinforced a number of positions with the C-1 and C-200 air defense missile systems Pantsir-C125.
Earlier, the Russian Ministry of Defense announced that it was ready to return to discussing the issue of deliveries to Syria of the S-300, categorically opposed by Israel. The Israeli authorities, in turn, promised to destroy the Syrian S-300, if they carry a threat to the military
aviation
country.