Crews of the Caspian shipping group
flotilla
from the Astrakhan region and Dagestan were raised on a training alert for conducting a tactical test with live firing, reports
RIA News
Post press service of the Southern District.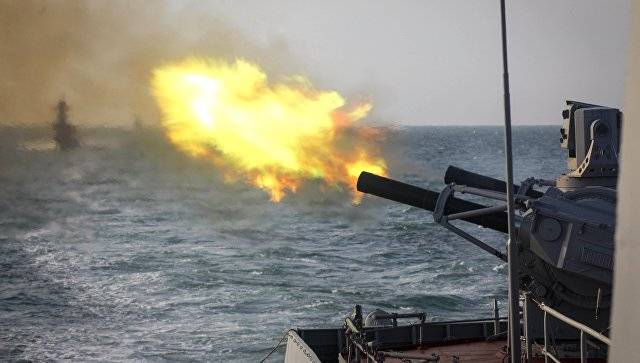 More than ten warships of the flotilla will perform combat training missions in the Caspian Sea ranges. The event also involves aircraft from
aviation
formations of the command of the Air Force and Air Defense of the Southern Military District,
says release.
It is reported that "at the first stage of the exercise, the crews of the ships worked to bring the forces into combat readiness with the exit from the basing points to the areas of dispersal and the further organization of all types of defense while parked on an unprotected raid."
During the second stage, "joint operations of ships in the conduct of a sea battle with surface ships of a conditional enemy and a complex of missile and artillery firing at sea, coastal and air targets under the conditions of the use of electronic warfare by the enemy," said in the district, will be worked out.
In turn, the trawling groups will work out the mine tasks, and the support vessels will replenish the supplies of surface ships.
According to the press service, "more than 800 servicemen of the Caspian flotilla, including crews of Dagestan and Tatarstan rocket ships, small rocket and artillery ships Astrakhan, Grad Sviyazhsk, Uglich, Volgodonsk, Makhachkala, Veliky Ustyug as well as trawling ships, artillery boats and support ships. "