Cities of Eastern Kalamuna, under the control of government forces, will be patrolled by Russian military police together with Syrian law enforcement officers, reports
RIA News
the message of the representative of the Center for reconciliation of the warring parties in the CAP.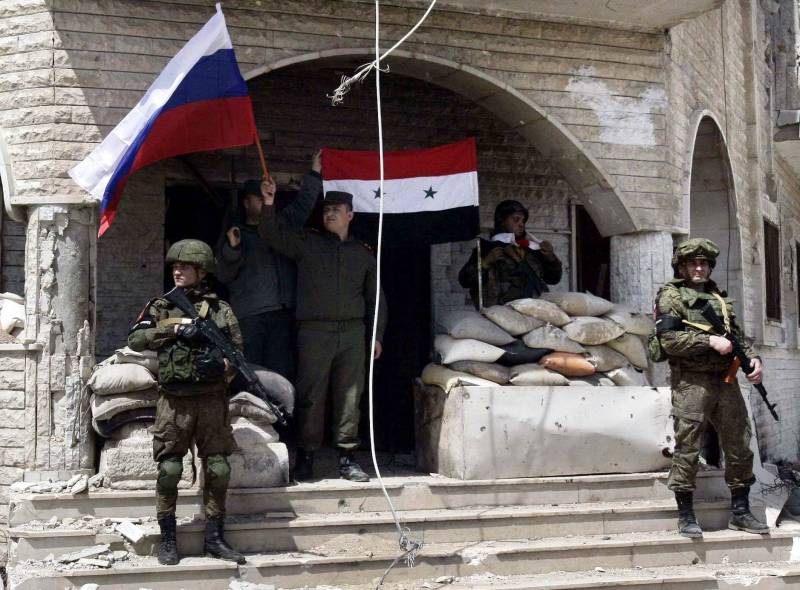 The representative of the Center added that "together with the Syrian police, Russians will patrol schools, hospitals, and state institutions to ensure the safety of local residents."
On the eve of the enclave in the north-east of the province of Damascus, the Syrian army and the military police of the Armed Forces of the Russian Federation entered. Previously, this territory was controlled by nine Islamist groups.
Recall that around 5,5 thousands of militants and their families have already been evacuated from East Kalamuna.
Last week, the withdrawal of militants from Dumeir, which was considered the capital and supply center of the enclave, was completed. According to the agreement reached, the radicals left the area without
weapons
.