The CAA freed East Kalamun from militants. The terrorists opened fire on the cities of Al-Foy and Kefrai in Idlib. Reports about it
FAN
with reference to Syrian sources.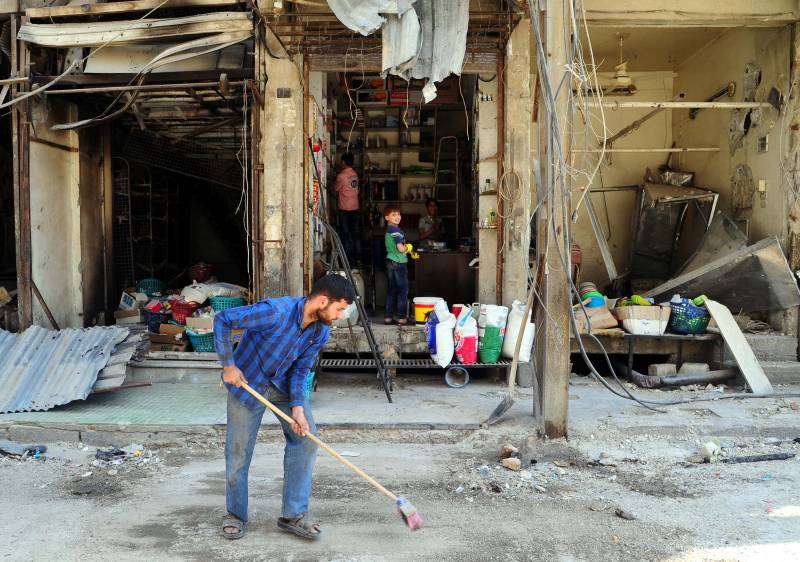 The Russian Aerospace Forces and the Syrian Air Force launched a series of attacks on the strongholds of the Islamic State terrorists (IS, a grouping is prohibited in the Russian Federation) south of Damascus.
Aviation
Allies attacked the positions of radical Islamists in the areas of Hajar al-Aswad, At-Tadamun and Al-Qadam. Clashes between the SAA and the Jebhat al-Nusra militants (banned in the Russian Federation) were recorded in the Yarmouk refugee camp area.
Eastern Kalamun came under full control of the Syrian Arab Army (CAA). 38 buses with militants and their families left Damascus province and traveled to Idlib and Aleppo. Engineering divisions of the SAR Army began work on the stripping of the city of Ruheiba. Sappers discovered dozens of mines laid by the radicals.
The CAA conducted artillery shelling of strongholds of illegal armed groups in the area of ​​the Orm al-Kubra settlement in the west of Aleppo province. Several buses with militants who surrendered their positions in the Eastern Kalamun, arrived at the Abu Zendin checkpoint near the city of Al-Bab.
Syrian aviation attacked the positions of "Al-Nusra" near the town of Ar-Rastan in the province of Homs. At the same time, the CAA artillery continued to strike at militant strongholds near the settlements of Quneitrat, Deir Ful and Al-Zaafaran.
In the southern part of the province of Idlib, the operation of the Russian Aerospace Forces and the Syrian Arab Army (CAA) against terrorists continued. Russian aviation struck Islamist locations in the vicinity of the Khosh Abdin, Kafr Nabel and Al-Hobeit settlements. In turn, the militants of "al-Nusra" opened mortar fire on the cities of Al-Foy and Kefray. Recall that these settlements are in blockade from 2012 year.
According to a local source, a new US military base, including an airfield, has been created on Mount Kleb in the northern part of Hasaka Province. Earlier, military equipment and personnel from the United States and France arrived in the province. In particular, reinforcements entered the city of Ras al-Ain occupied by the Syrian Democratic Forces (SDF). Experts note that the fight against terrorists of the Islamic State in the region is over, that is, the technique can be used by the Kurds against the CAA and to suppress popular protests.