The Ukrainian Cabinet has decided to submit to the Council for National Security and Defense (NSDC) the issue of banning the transport of Russian vessels in the internal waters of the country. This decision was broadcast on the radio by Sputnik, commented by the deputy director of the Institute of CIS Countries, political scientist Igor Shishkin.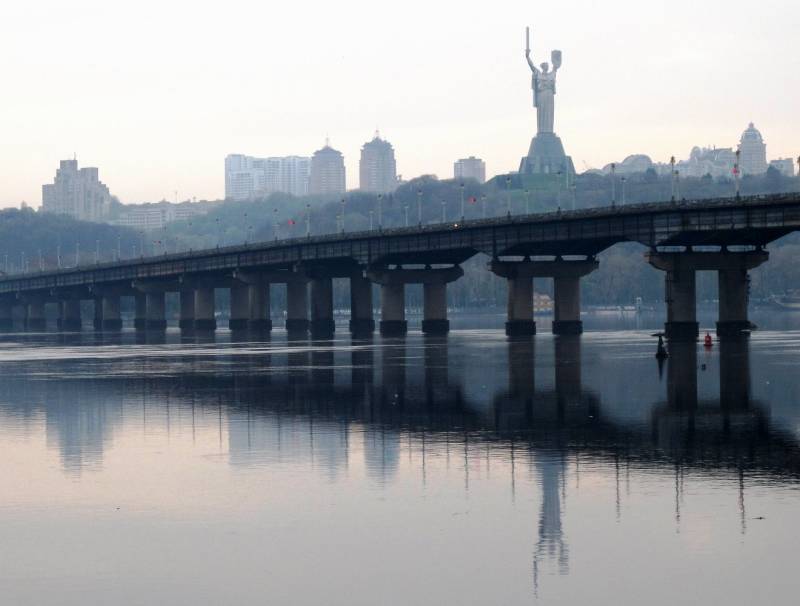 Recall, recently the head of the Ministry of Infrastructure of Ukraine, Vladimir Omelyan, suggested that Russian vessels should close the possibility of entering the republic's internal waters.
They (Russian ships) pose a real terrorist threat to critical infrastructure. Also, the ban will apply to violating vessels flying the flag of any other country, which neglect the laws of Ukraine and international law,
stressed the minister.
According to him, after the entry into force of the relevant decision, the Foreign Ministry of Ukraine "will inform the competent authorities of the EU, the USA and other states with a view to considering the issue of imposing similar restrictive measures (sanctions)".
The Kiev regime was put into power not in order to solve the problems of Ukraine, but in order to exacerbate relations with Russia as much as possible and wherever possible, to harm Russian interests. Closing the river waters of Ukraine is a quite serious step and should not be mocked at it. Of course, few of our vessels use the Dnieper, for example. But there is one point - very significant for Russia. I mean the Danube-Black Sea channel, which passes through the territory of Ukraine. Our vessels use it. There is a high probability that it is there that the ships with the Russian flag will block the possibility of entering the Danube. Yes, many say now that the Danube is an international river, and the West will not allow it. But it has already been said that the West will not allow Ukraine to glorify the Nazis, but the West has allowed, like so much else. Therefore, we need to prepare for countermeasures. Optimally, this is the overlap of the Kerch Canal, and the complete cessation of Ukrainian shipping in the Sea of ​​Azov,
cited
RIA News
Igor Shishkin.