The officer of the US Marine Corps air wing Daniel Rodriguez flew the F-35B fighter, in which one of the parts was printed on an 3D printer. It is reported that we are talking about the printed part of the bumper on the chassis of the fighter.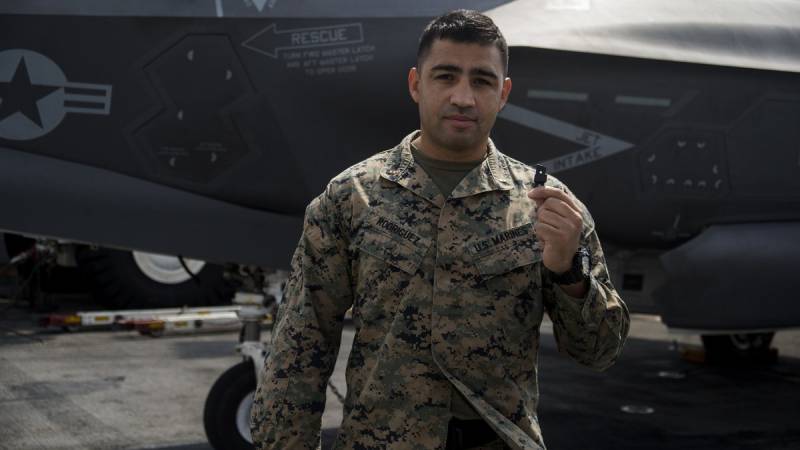 In the American press it is reported that in the 121 th fighter squadron of the US Marine Corps, it was decided to experiment with the 3D printer against the background of wear parts, the replacement of which involved the replacement and the entire site. This required a lot of time.
Портал
DefenseNews
reports that the sergeant Adrian Willis, a representative of the Marine Corps, instead of waiting for weeks for the entire F-35B site to be replaced, decided to offer the 3D print. The commission in the body of the US Navy checked the received part and approved it for installation on a fighter.
From the statement of Willis:
I think 3D printing is definitely the future.
If 3D printing is the future of fighter
aviation
in the USA, does this mean that in the USA they are sure that when using printed parts the stealth characteristics of the F-35 will not change for the worse?
The commander of the unit noted that in this case it is important to combine such parameters as the reliability of the obtained part, and saving time and money.
Now the Willis team is working on creating a part for the 3D-printer for the lens cover of the iRobot 310 ground-based mini-drone camera.