The DPRK nuclear test site in the area of ​​the Phungheri village of Hamgyon-Pukto province (northeast of the country) may be in an unusable condition after the sixth nuclear test conducted in September last year. This was reported on Wednesday by the South China Morning Post newspaper, citing Chinese research institutes.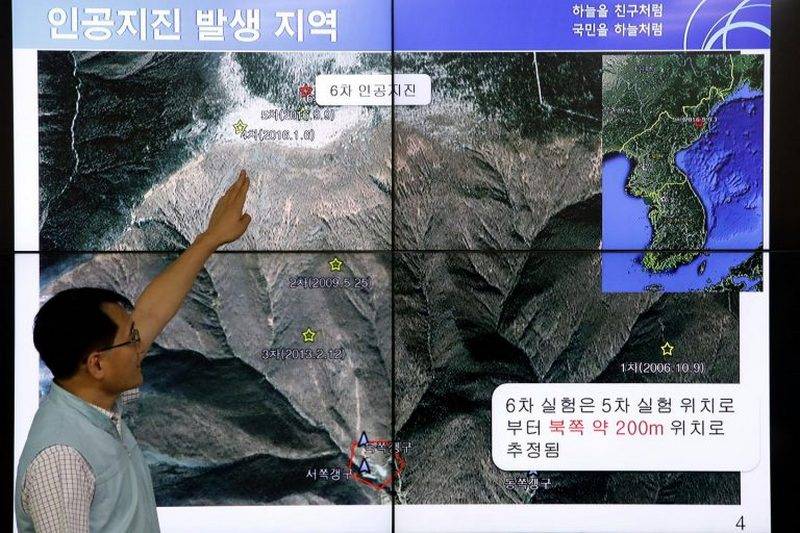 Shortly after the sixth and largest nuclear test in the DPRK in September 2017, satellite images showed that the mountain peak Mantapsan, two kilometers high, decreased. Some experts suggested that the reason for this was the collapse of the tunnel, where the DPRK authorities conducted nuclear tests. Now, Chinese seismologists have confirmed these theories.
From both of the studies conducted in China, it can be concluded that the second push of the magnitude 4,1 score was caused by the collapse of the damaged rock due to the explosion that occurred earlier.
The incident occurred means that the underground infrastructure under the mountain Mantapsan will not be used for any future nuclear tests.
- follows from a study by the Scientific and Technical University of China.
Recall 3 September 2017, the DPRK announced the successful testing of the hydrogen bomb. At the same time, it was reported that an earthquake of unknown nature had occurred in North Korea.
In April of this year, Kim Jong-un announced the cessation of rocket and nuclear tests in the DPRK, as well as the closure of the test site in the north of the country. It is possible that one of the reasons for this decision was the impossibility of repairing Phungeri's damage.