Today, we recall, from the officials in the defense department of Russia there were two statements that draw attention to themselves about the likely supply of anti-aircraft missile systems C-300 to the SAR. At first it was said that the statements about the allegedly already delivered C-300 air defense systems to Syria are nothing more than rumors. And then information was confirmed regarding the fact that plans to deliver C-300 to the SAR of the RF Ministry of Defense did not refuse.
And the first statement sounded like a refutation of the statements of the Syrian ambassador in Moscow, Riyad Haddad, that the S-300 air defense system of Syria was allegedly delivered a month ago.
It should also be recalled that Israeli Defense Minister Avigdor Lieberman is visiting the United States, who is clearly going to raise the issue of actions in the SAR amid possible supplies of Russian air defense systems there.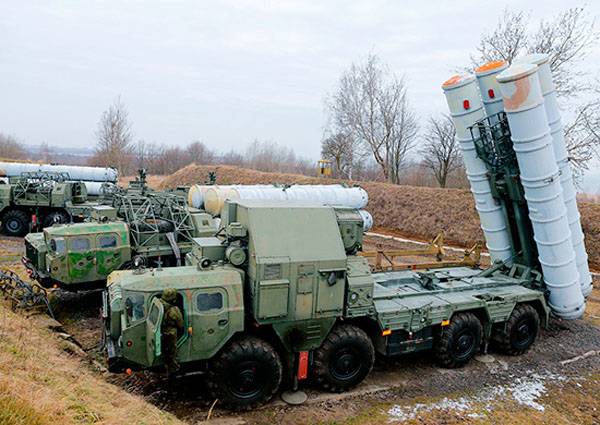 So what will the situation lead to if the C-300 air defense system really appears in service with the Syrian government forces?
According to all military canons, Syrian calculations are able to respond with these means of air defense in any case of aggression from the air. But the same Lieberman declares that Israel does not
interferes in the internal affairs of Syria
and intends to "limit the spread of Iranian influence in this country." It turns out that Israel claims the following: if strikes against the territory of the SAR are delivered, they will be delivered exclusively against Iranian and pro-Iranian forces. This means that Syria's air defense system should not respond as it were, since nothing at all is officially unknown about the agreement on military support for Syria of Iran.
Will Israel, which maintains its promise, keep its promise: it will only retaliate attacks on the CAA, and more often it hits Iranian military facilities in the SAR? It will be clear in the near future - according to the information that Lieberman brings to his country from the United States. If Israel does not keep the word and will beat on the Syrian government forces, then the CAA may well organize otvetku using new air defense systems that could potentially be in service.
Another question is the status under which the same Israel is ready to interpret the SAA troops that are fighting against ISIS (* prohibited in the Russian Federation), "al-Nusra" * and other terrorist organizations with the support of Iranian and pro-Iranian forces, which is called hand in hand. Considering the recent practice, Israeli rockets are not accustomed to making any differences in this regard. And will the Syrians make any difference in terms of whether this plane (Israel, the United States, Britain, France, Saudi Arabia flies, the list can be continued) to bomb the pro-Iranian forces, or will the position of the CAA itself be? .. that launches missiles in their country, the independence of which is officially recognized by all.