The buildings and the land plot of the Nikolaev Shipbuilding Plant are put up for auction. On the website of the Ministry of Justice of Ukraine it is reported that the buildings and the land plot of 6,924 ha of the Nikolaev Shipbuilding Plant (formerly the Communal Plant 61) are sold. The auction is scheduled for 21 May 2018, the starting price is 52 329 247 uah.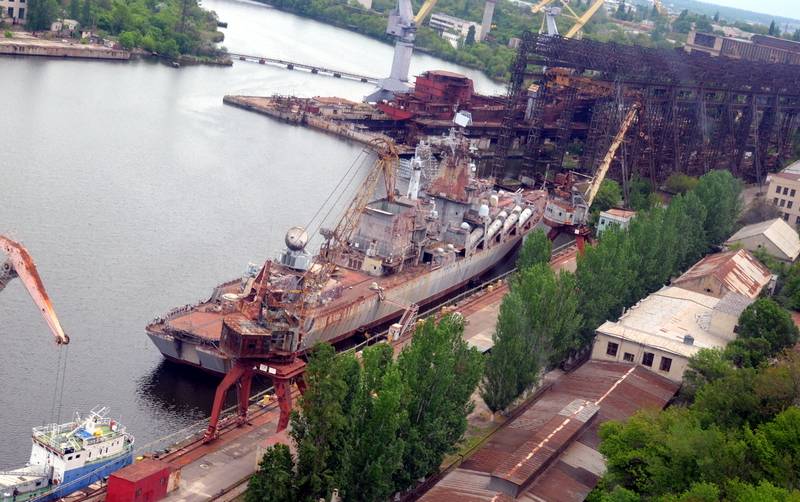 It is noted that the owner of the property is the state represented by the concern "Ukroboronprom". The reason for the sale was the company's debt to pay wages to its employees in the amount of 30,2 million hryvnia.
An administrative household building with an area of ​​15026,6 square meters, an extension of the embankment with bank protection, railways, roads and other facilities are on sale.
In October last year, Ukroboronprom reported that the plant in Nikolaev stopped, its accounts were arrested, and wage arrears exceeded 58 million hryvnias. In December, Prime Minister of Ukraine Volodymyr Groysman demanded the resignation of the general director of Ukroboronprom, Roman Romanov. In response, Romanov explained that the reason for the wage arrears at the plant was "the lack of orders and the expenditure of resources on the maintenance of the unfinished cruiser" Ukraine ", whose project was frozen due to lack of funding.