There was a new information regarding the re-equipment of the aircraft carrier Admiral Kuznetsov, who had risen to repair. The deputy commander-in-chief of the Navy, Viktor Bursuk, told journalists that the aircraft carrier will be equipped with new anti-aircraft missile systems Pantsir, as well as with new energy equipment.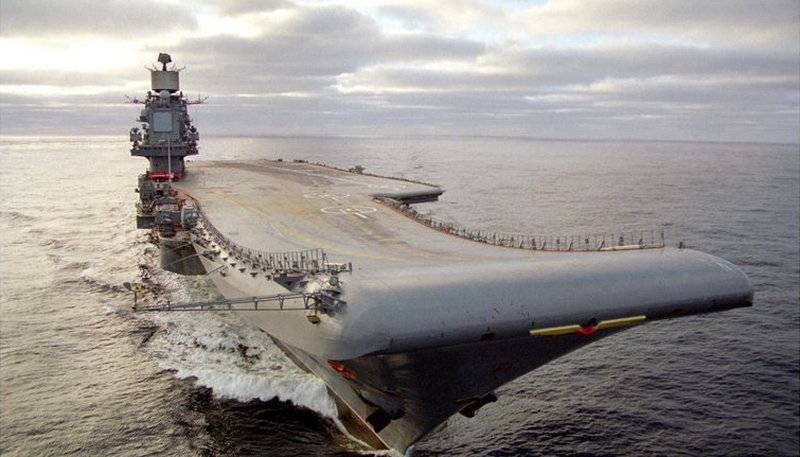 In May, work will already be started. Air defense will be improved. There will be delivered new complexes of marine execution "Pantsir". Change power equipment: new boilers, new pumps
- he said.
According to him, after the upgrade, by 2021, the ship should be operational.
The former chief of the General Staff of the Russian Navy, Admiral Viktor Kravchenko, told Interfax on Monday that, in addition to the above, Admiral Kuznetsov would also receive a new
weapon
without specifying which one.
The ship will receive a new anti-ship attack weapons, new air defense systems. There will be a new aircraft landing system. He will still do good service
- Kravchenko reported.
Currently, the Russian Navy has only one aircraft carrier, or rather, a heavy aircraft carrier, the Admiral
fleet
Soviet Union Kuznetsov ", commissioned in 1991, back under the USSR.