The pilots of the mixed aviation regiment fighter regiment conducted a training exercise in the Khabarovsk Territory with combat launches of unguided missiles, reports
press office
Eastern District.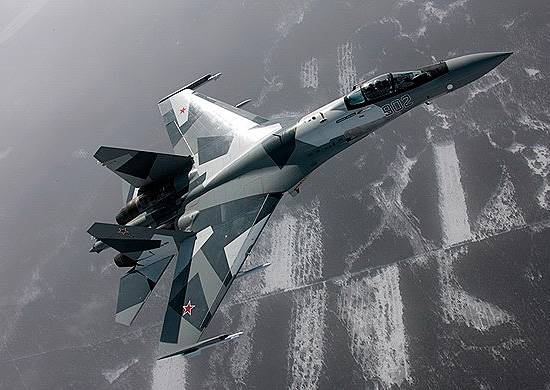 The Su-35 multi-role fighter pilots performed practical bombing and launch of unguided missiles at targets imitating military airfield facilities and aircraft of a conditional enemy,
says release.
In addition, according to the press service, "the flight personnel hit targets that signify lightly armored vehicles and the living strength of a conditional enemy using cannon armament of aircraft."
Also, the pilots "worked out the task of flying to a given area, air navigation, conducting aerial reconnaissance, approaching the target," added in the district.
It is reported that special attention was paid to the implementation of maneuvers aimed at escaping from the blow, including from ground-based air defense systems in the conditions of active use of EW by the enemy.