The General Staff of the Russian Armed Forces showed reporters the wreckage of US, British and French cruise missiles launched in Syria.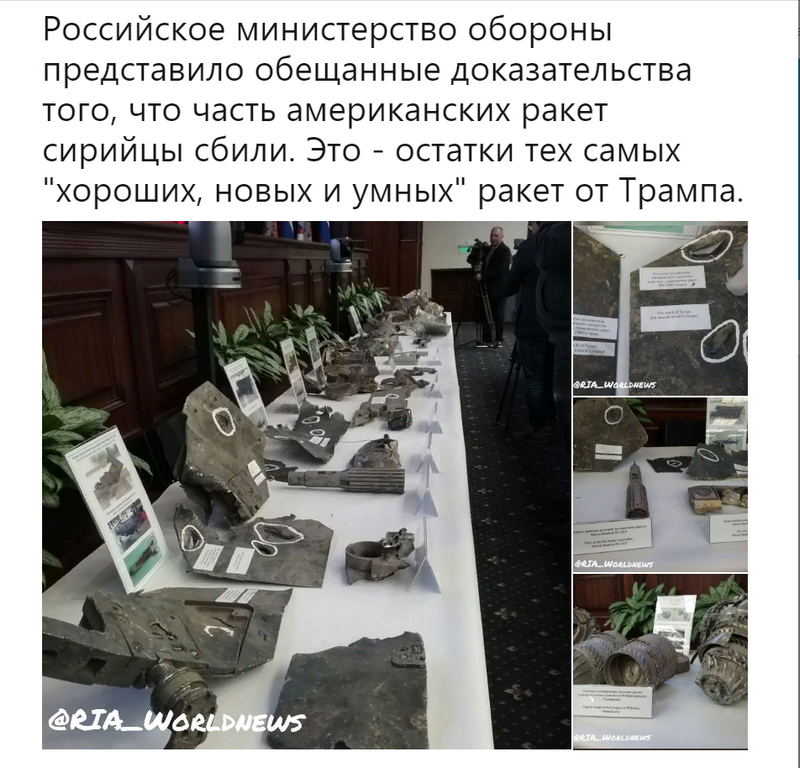 The exhibition presents elements of US-based Tomahawk sea-launched cruise missiles and air-launched cruise missiles manufactured in England and France by SCALP and Storm Shadow
- said a specialist department in the field of air defense Sergey Beznogikh.
According to him, parts of both the rockets themselves, and their propulsion systems and the elemental base, the space radio navigation system, are shown.
The good condition of the elements, the absence of hotbeds of ignition indicates the apparent effect of air defense weapons on cruise missiles. The presence of through holes from the damaging elements on the skin of cruise missiles clearly characterizes precisely the fire impact of anti-aircraft air defense guided missiles.
- added Legless.
Airplanes and ships of the US armed forces, together with the Air Force of Great Britain and France, launched a rocket attack on Syrian military and civilian infrastructure at dawn on 14 on April, firing over 100 missiles on the territory of the SAR.