At a briefing for journalists at the General Staff, the head of the Main Operations Directorate of the General Staff, Colonel-General Sergei Rudskoy, said that in the near future Russia would supply Syria with new air defense weapons.
Russian specialists will continue training Syrian military personnel, as well as assist in the development of new types of air defense systems, deliveries of which will be carried out in the near future
- he said.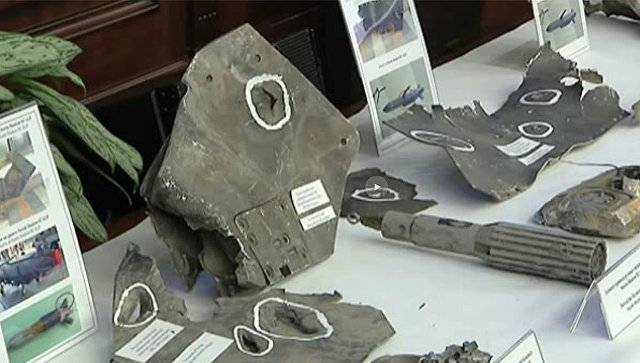 According to him, the Syrian Defense Ministry "analyzed in detail" the results of the reflection of the missile attack by the United States and its allies.
On its basis, a number of changes have already been made to the country's air defense system, which will further increase its reliability.
- added Rudskoy.
At the same time, the General Staff confirmed that two missiles fired by the United States and its allies in Syria and that did not reach their goals due to breakdowns were delivered to Moscow, specialists are studying them to improve the Russian
weapons
.
Two of them, including the Tomahawk cruise missile and
aviation
precision missile delivered to Moscow
- said Rudskoy
He also added that the Ministry of Defense will show fragments of coalition cruise missiles shot down by Syria's air defenses in Moscow.
Fragments of cruise missiles found in these intercept areas have characteristic holes from the striking elements of anti-aircraft guided missiles. At the nodes and units there are marks with serial numbers, dates and manufacturers and other data. Specialists will be able to easily identify the identity of these fragments.
- said Rudskoy.
In addition, Rudskoy said that the expensive US "smart" missiles during an attack on Syria were in farm buildings that have nothing to do with the army.