The military department has requested information from the Russian defense industry enterprises on innovative military developments, which can be shown at the 2019 Victory Parade of the Year, according to
News
.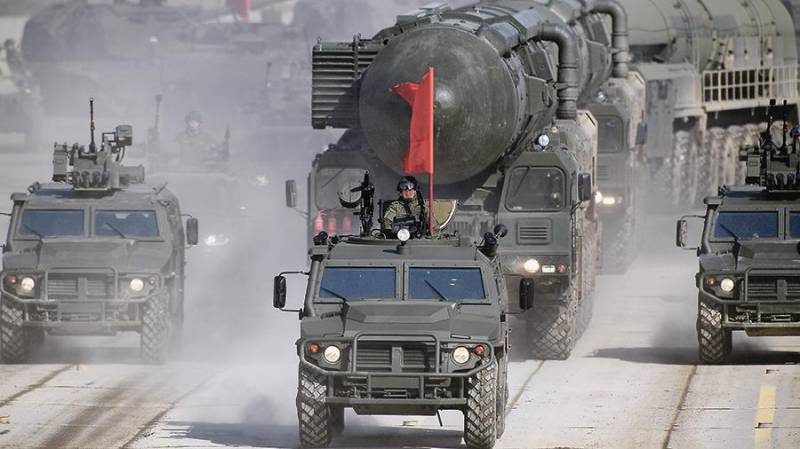 "It is planned for the first time to demonstrate a number of innovative weapons developments at the 9 Victory Parade in May 2019 of the year. Letters were sent to all the enterprises of the military-industrial complex with a proposal to provide information about such projects, "the newspaper was told in the Ministry of Defense.
By the autumn, on the basis of the submitted data, a list of new equipment for participation in the parade will be compiled.
In particular, "for the first time, the 120-millimeter self-propelled phlox self-propelled artillery gun created at the UVZ can be presented, which is distinguished by the maximum automation of preparation for firing and firing; the gun is placed on the car chassis, which increases its mobility, "the material says.
The self-propelled 2C38 "Derivation-Air Defense", Tornado-S MLRS, reconnaissance-impact robotic complex "Companion" based on a tracked platform can also be demonstrated.
In addition, among the vehicles that did not participate in the parades is a multipurpose low-noise Ka-62 helicopter with a single-rotor circuit capable of a speed of more than 300 km / h.
According to military expert Viktor Murakhovsky, first of all, it makes sense to demonstrate two types of equipment: "unmanned aerial vehicles that can be transported on car platforms, and robotic complexes."
Thus, Russia will be able to demonstrate the high technological level of its military-industrial complex. Including in the field of innovative developments. It should be noted that most of these systems have been tested and applied in Syria,
said the expert.
As noted by Colonel General Anatoly Sitnov (in 1994–2000 - chief of armaments of the Armed Forces of the Russian Federation), "the new equipment in the parade is used for the so-called psychological impact - it was for this purpose that the armed forces once demonstrated rocketry for the first time, new
Tanks
" and etc.