In the Strategic Missile Forces connections, the first qualifying competitions began within the framework of the "Safe Environment" competition ARMI-2018, reports
press office
Ministry of Defense of the Russian Federation.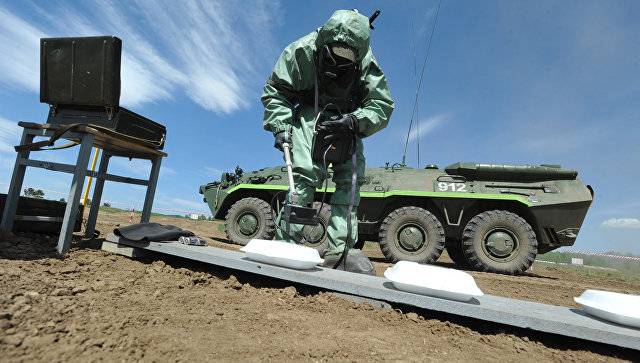 It is noted that "in the qualifying competitions held in the units and compounds of the Strategic Missile Forces from the Tver region to the Irkutsk region, more than 200 units of special equipment are involved."
This is one of the most difficult contests of the Army international games.
All tasks assigned to the contestants for RCB intelligence specialists correspond to the real combat situation. First of all, we are talking about eliminating the consequences of accidents at chemically hazardous facilities. That is why the competition provides for the maintenance of RCB-intelligence on difficult terrain, overcoming water obstacles, taking soil samples in the contaminated area, special processing equipment and equipment,
says release.
As described in the military, "special" chemical biathlon "involves racing on armored personnel carriers, drift on the sand, forcing a water barrier, a classic snake, a speed section and overcoming the fiery assault line."
During the competition, "more than 20 standards for driving, fire training, and RCB protection" will be met.
Each team is represented by four crews (three main and one reserve). In the crew of 3 person, the participation of one officer is allowed.
"The competition is held in three stages: the first is" Individual race ", the second is" Relay ", the third is" Fire training ".