The Senate of the Parliament of Kazakhstan has ratified a protocol that allows the use of the ports of Kuryk and Aktau in the Caspian Sea for the transfer of US military cargo to Afghanistan. In addition, the agreement on military cooperation between Kazakhstan and the United States for 2018-2021 years, signed in September 2017, provides for the construction of a NATO military base in Aktau.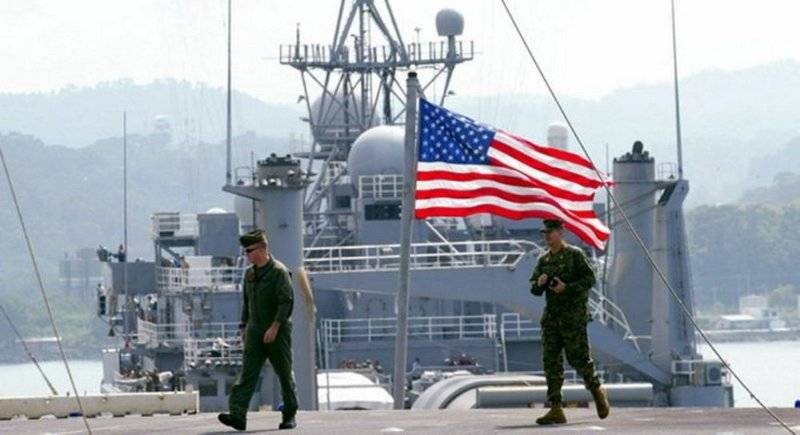 The transit route for special cargo to Afghanistan at the suggestion of the United States will go from Georgia and Azerbaijan through the Caspian Sea to Kazakhstan and further by rail via Saryagash, Keles or Beineu-Karakalpakiya stations to Uzbekistan and further to Afghanistan, reports Nezavisimaya Gazeta with reference to the foreign minister Kazakhstan Kairat Abdrakhmanov.
The subject of the transfer of troops and equipment to Afghanistan can only serve as a cover for establishing control over the Caspian basin. The agreement on the transit of goods and troops to Afghanistan by rail and air through the territory of Kazakhstan is already in effect since 2010. Now we are talking about the active exploitation of the Kazakh ports of Kuryk and Aktau, in which the corresponding infrastructure will be created, and support facilities will be deployed.
The current reversal of Kazakhstan in the direction of the United States is anti-Russian format, but in general does not threaten the interests of Russia. However, the appearance of any US ship with military or non-military cargo in the Caspian is extremely undesirable.
- said the director for cultural, scientific and educational projects of the Center for Traditional Cultures (Moscow), Alexander Sobyanin.
According to him, the "corrected" route through the ports of the Black Sea and further to Azerbaijan and the Caspian Sea is "this is a very crooked and absolutely illogical logistics". Therefore, the current agreement is "military-political pushing for American interests." The northern route for the supply of goods to Afghanistan is just 7 – 10% of all US and NATO cargo destined for Afghanistan, and costs two to three times more than if they had traveled along the Southern route, which the US constantly uses.