The suspension of India's joint FGFA (Fifth Generation Fighter Aircraft) project with the Russian Federation, involving the creation of the first Indian fighter based on the Su-57, will provoke the cancellation of Moscow's plans for serial production of this aircraft, writes American expert Joseph Trevithik in his article for The Drive.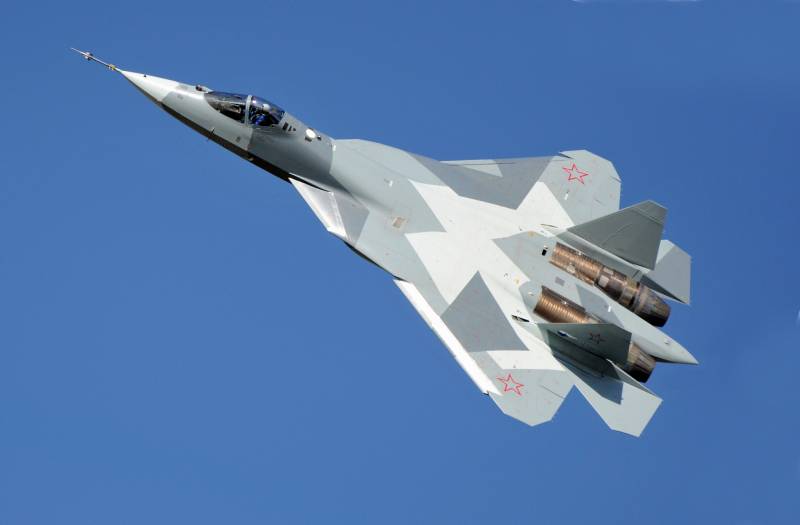 For Russians, the loss of India as a partner can turn into even greater problems. Without additional funds from the Indians needed to help the Su-57 program, the Kremlin may have to further reduce its plans for the plane,
quotes an expert
Lenta.ru report
.
He listed some features of the Su-57, which could not suit the Indians: "the first-generation engine AL-41F-1 and the lack of secrecy." The author also points out that "the FGFA program is too expensive for India," and instead New Delhi may buy ready-made European or American fighters.
Previously repeatedly appeared
news
that "the Indian government is increasingly disappointed in the progress regarding the project and its capabilities; The decision may have significant consequences for both countries, "the expert notes.
He also recalled that in recent years, plans for mass production of Su-57 have been postponed.
At first, Russia hoped to build 2020 Su-150 airplanes, most of which would be the final model, by 57. As a result, Moscow reduced this number to the purchase of a dozen planes of the original model. By the end of 2017, she still hadn't received these planes,
the author writes.
The Kremlin now claims that mass production (Su-57) will begin by the end of 2018, and that it can acquire entire 220 aircraft, which is doubtful given the recent cuts in the country's defense budget and its massive focus on costly advanced strategic weapons,
Trevithic believes.
According to him, having visited Syria for less than two weeks, two Su-57 "could hardly have accomplished any useful missions," and "Russia's progress in terms of Su-57 is very slow."
Therefore, "there is no guarantee that the aircraft will get the desired functions," the expert concludes.
Recall that in April 2018, it was reported that Russia completed the creation of the first generation engine for the Su-57. In the same month, according to Janes, India suspended its participation in the FGFA program.