Under the strikes of terrorists in Damascus killed six civilians. The Syrian army, with the support of the VKS, continued the offensive in the province of Hama. Reports about it
FAN
with reference to Syrian sources.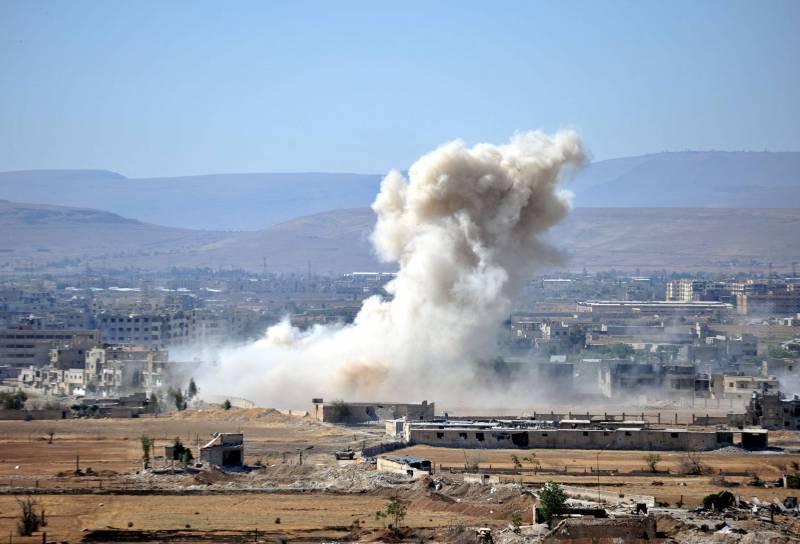 South of Damascus over the past day continued armed clashes between the forces of the "Islamic state" (IG, the group is prohibited in the Russian Federation) and the Syrian army. Militiamen dropped leaflets from helicopters with requirements to fold
weapon
and stop the resistance. Later, government forces managed to destroy a detachment of terrorists who attempted to escape in desert areas, as well as several subways. In the afternoon, the CAA managed to occupy the Al-Jurah gardens in the Al-Qadam quarter and the Al-Baradi district near the Al-Yarmouk camp. In the evening, the radicals shelled peaceful areas of the capital. As a result, at least six civilians were killed and about 25 people were injured.
In Dar'a province, the confrontation between illegal armed groups and the government army has intensified. Militants of the "Free Army" (SSA) intensified shelling east of the city of Daile, as a result of which the power lines were damaged. Thus, most of the settlements in the western part of the region were left without electricity. In the afternoon, the SSA radicals executed one of their militants suspected of collaborating with government forces.
In the province of Idlib, an explosive device fired near the high school building. According to preliminary data, IEDs were established by terrorists of one of the armed opposition groups. No casualties were reported.
Aviation
ATS carried out sorties in the southern part of the region during the day. So, firing positions of militants on the outskirts of the village of Maarat Kharma were subjected to point airstrikes by the Syrian Air Force.
Militants of anti-government groups, detachments of which are stationed in the north and south of Hama, again fired at the territory controlled by government units. First, Az-Zara station was under the fire of radicals, then the city of Mharda with a predominantly Christian population. Parts of the Syrian army retaliated against fortifications of militants in the northern part of the region on the outskirts of the cities of Al-Latamin, Kafr Zeta and Az Zakat. The position of the Dzhebhat an-Nusra (banned in the Russian Federation) southeast of the administrative center of the region also came under attack from the artillery battalions of the CAA. In addition, during the armed clashes, the Al-Hayak farm and a number of hills rose under the control of the CAA. The engineers of the SAR army have already begun mine clearance. In the evening, CAA units managed to take control of the town of Salim. Mutual shelling was also noted in the area of ​​the villages of Ain Hussein, Al Hamrat.