Roskosmos Corporation ordered the manufacture and supply of a Soyuz-2.1b booster rocket for launching Gonets-M spacecraft No. XXUMX, No. XXUMX, No. XXUMX, reports
TASS
with reference to the state procurement site.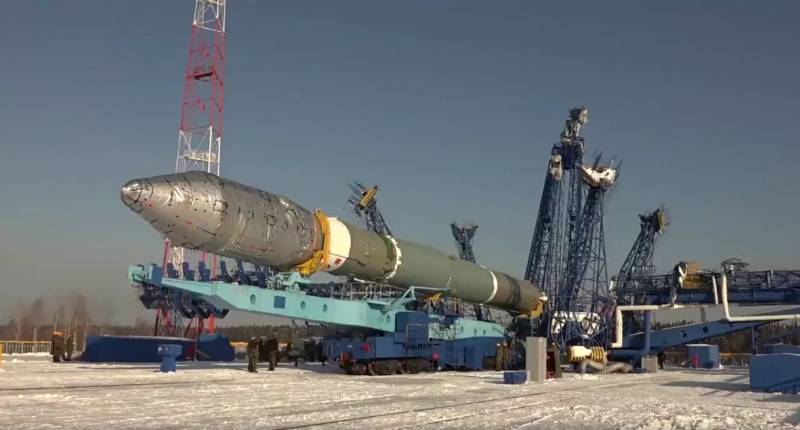 Work on the manufacture of the carrier must be completed before November 25 2019.
Earlier, the vehicles of the Gonets system were launched by the Rokot and Cyclone rockets.
"Production and supply of the Soyuz-2.1b launch vehicle for launching Gonets-M spacecraft No.30, No.31, No.32 as part of the Russian Federal Space Program for 2016-2025 years," the documentation says.
The maximum contract price is defined in 1 billion 280 million rubles. "Terms of execution of works: the beginning - from the date of the conclusion of the state contract, the end - 25 November 2019 of the year", - said in Roscosmos.
Earlier, Nikolay Testoedov, General Director of Information Satellite Systems (ESS), reported that the company plans to produce 2020 satellites of the Gonets series by the end of 9.
Help agency: "" messenger "- the only Russian low-orbit mobile satellite communications system. It is designed for the global exchange of various types of information with mobile and stationary objects, as well as the organization of relay channels for various purposes. Thus, the use of the system allows the transfer of GLONASS coordinate data from a mobile object to remote monitoring and communication centers, regardless of the location of the subscriber. "