Western countries intend to use the UN resolution, which allows you to refer the issue of Syria from the UN Security Council to the General Assembly, Deutsche Welle reports with reference to The Guardian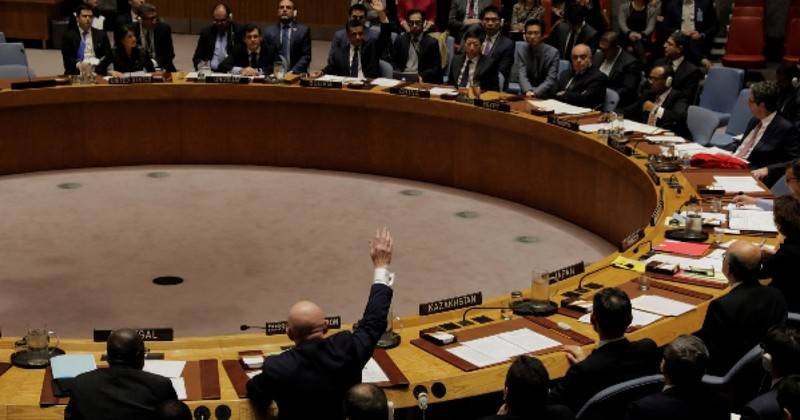 We are talking about the resolution "Unity for Peace" 1950 of the year - this allegedly could allow nine of the UN Security Council members 15 to submit the question to the UN GA. The proposal was made at a closed meeting of the permanent representatives to the UN in Sweden, so it will be discussed at several more meetings this week. Western states fear that the absence of a mechanism for establishing responsibility not only gives Syria the freedom to continue using chemical
weapons
, but also deals a serious blow to the international world order.
The publication writes that Russia 11 once used the right of veto to block actions against Syria. The words of the head of Amnesty International, who said that the Russian veto "should not lead to the end of collective efforts at the UN, are quoted."
Note that in 1950, this resolution was adopted in order to bypass the resistance of the USSR to launch a military action against North Korea and give it the appearance of compulsory measures against the violator of peace on behalf of the international community.
Since the beginning of 1950, the model of action proposed by Unity for Peace has been applied several times, but has never been used to organize hostilities.
We will remind that earlier, several proposals were made to change the UN Charter in order to deprive the permanent members of the Security Council, including Russia, the veto rights. In 2016, Russia and the United States jointly opposed the proposal of Great Britain and France to restrict the right of veto, reports Sight